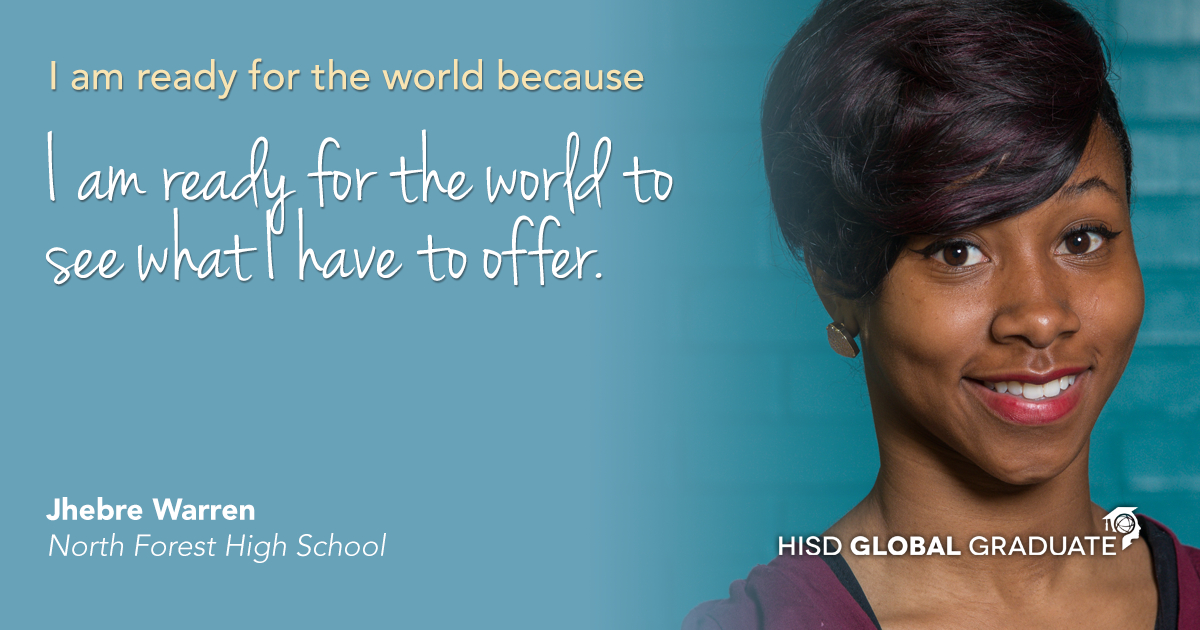 Editor's Note: This week, thousands of HISD seniors will receive their diplomas during graduation ceremonies across the district. Many of our students have overcome challenging circumstances during their educational journeys. We are sharing a few of their stories this week.
Jhebre Warren has dreams and aspirations bigger than Texas.
"I want to own a law firm," she said. "Moving out of Texas is going to be a better experience for me and my family. Since I have the opportunity to go out, explore and excel, I'm going to do that."
Before walking across the stage to receive her diploma, the class of 2016 salutatorian at North Forest High School is finalizing plans to attend Wesleyan University in Connecticut to study psychology in hopes of becoming a lawyer. As one of the top leaders in her school, Warren faced a number of personal challenges she says motivated her to excel and give back to others.
"My father passed away about two years ago, and that was my best friend, and my mother had an aneurysm about four years ago," she said. "It's actually seven of us at home and I'm the youngest. No one else has really been doing anything to keep the family in a stable position, so I just knew that it had to be me."