No final decision has been made yet on where to put the new High School for Law Enforcement & Criminal Justice – but that isn't stopping HISD staff, parents and community members from planning for the future.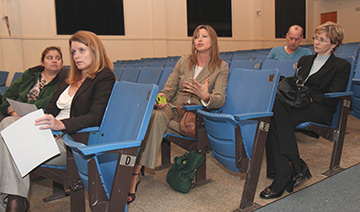 "Push us to deliver you the best facility," said Dan Gohl, HISD's chief academic officer. "Engage us, doubt us, question us – but participate."
At a community meeting Thursday, Gohl urged the audience to think about the generations of students to come who will be using the new building and what they need to be learning to be successful in careers in law enforcement and criminal justice.