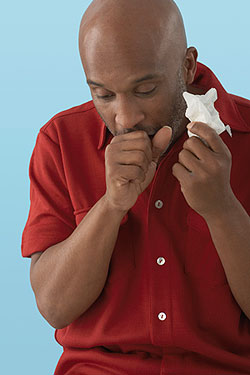 According to figures released recently by the Texas Department of Health and Human Services, the Lone Star State is on track to meet a rather undesirable milestone this year: more than 4,000 cases of pertussis—commonly known as whooping cough.
As of Oct. 22, Texas had already logged more than 2,800 cases of the highly contagious disease, and it's on course to beat the previous record set in 2009 of 3,358.
The surge in infections is being called an epidemic by some experts, and parents are being urged to get both themselves and their children immunized as soon as possible to protect the most vulnerable segment of the population—babies too young to be vaccinated—from this potentially deadly disease.
Many public health experts still consider vaccination one of the greatest success stories in public health history. Protection against whooping cough is a good example of vaccines' effectiveness. It is, however, widely recognized that vaccine safety is of increasing concern to the public and may play a role in why many children remain unprotected from this serious disease.
"It's important that parents speak honestly and openly with their child's doctor if they have concerns," said HISD Health & Medical Services Manager Gwendolyn Johnson. "Pediatricians are particularly well-versed in understanding and addressing concerns about vaccination. They also have access to a national system in which they report vaccine side effects to support ongoing monitoring of vaccine safety.  Therefore, it's not only important to get children vaccinated, but also to follow up with their provider should they experience any side effects."
The Immunization Partnership provides a list of reliable resources that may be helpful for parents with concerns.