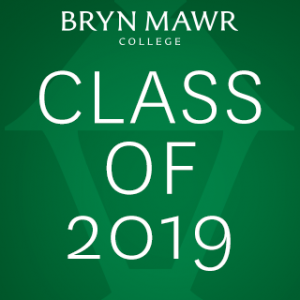 By Meghan Berndt
These past few weeks have been a roller coaster of emotion for me, what with finals, early applications, and just being a 17-year-old girl in general. But Friday I received the amazing news that I have been accepted into the Class of 2019 at my dream school, Bryn Mawr College. Unfortunately, the letter was not delivered by a dove or an owl like in a fairy tale or Harry Potter, but it is going to be life-changing none the less.
When I found out, I told everyone I knew. I began with the people who helped me most throughout this process. I thanked my "EMERGE moms" — Ms. Shah, Ms. Doan, Ms. Chen, and Ms. Payne. They have been with me since my freshman year, telling me I could do it when I thought I couldn't. They are the people who saw hope in me and my future when I had the most doubt. When we still had our EMERGE meetings in Ms. Chen's biology room, we were selling popsicles to raise funds for our trips. I am beyond grateful to them for all they have done for me and the other Sharpstown EMERGE students. After that, I thanked everyone else who helped me along the way.
I cannot believe that just in a few short months I'll be headed to college, which coincidentally resembles Hogwarts, and starting a new chapter of my life. I am so excited about the transition that is about to come. My life is unfolding in new ways, but I don't think I will ever forget where it all started. I hope that one day I will be able to help other students reach their dreams the way my EMERGE moms did for me.