By Karen Banda
Spring semester has just started, and it's even better than last semester. I am not sure why – maybe it's because I have decided to major in government, maybe it's because I'm used to being away from home by now, or maybe it's because I'm more involved than last semester. Perhaps my classes are better. Whatever the reasons, this semester has definitely been great so far!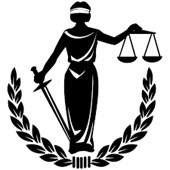 Last semester I was unsure about what I wanted to major in. I thought I wanted to major in economics, but, as interesting as econ was to me, it's just not my passion. So I have decided to major in government with a minor in Spanish or Latin American studies. This semester, I am taking a government colloquium called Politics in the U.S./Mexico Border and I LOVE it! I am learning things that I didn't know about Mexican history and the border. I am from Monterrey, Mexico, and grew up in Houston, so we were constantly making trips across the border. I am learning about the cultural, economic, political, and religious impacts that immigration has had on the border regions, and every day I am shocked by the new things I learn.
I am also taking three classes in the Spanish and Portuguese department. Two of those classes are in Spanish, and one of them is in Portuguese. For one of my Spanish classes, Domestica: Precarious Subjects and the Politics of Intimacy in Literature and Film, we are learning about the lack of labor rights of domestic workers in Latin America and about the intimacy that exists between a nanny and a child.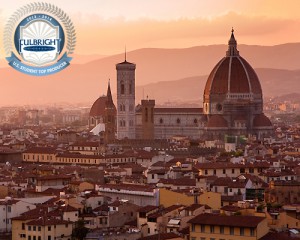 For my other class, Survey in Latin American Literature II, we are comparing modernism and post-modernism in Latin American literature and film of the 20th century. The most difficult class so far has been Portuguese for Spanish Speakers. I had forgotten what a challenge it is to learn a new language, but it's a wonderful opportunity to learn another language while I am here.
I have been shadowing the Nosotr@s' Conference Chair, and hopefully I will become the Second Conference Chair for the organization. I was also selected to become one of the social chairs for Smith College Pre-Law Society, an organization founded to provide insights about law school and practice for students who are interested in going to law school.
Because of last semester's GPA, the Fellowships Advisor contacted me about applying for a fellowship during my senior year. He told me that if I keep my GPA up and take leadership positions, I have a great chance of winning a Fulbright or Rhodes fellowships, two of the most prestigious fellowships in the world. I think I am going to apply for a Fulbright to work in Mexico the year after graduation.
Smith's Study Abroad program takes place during junior year. Last semester, I was thinking about which program I would like to do, if any. This semester, I attended an informational session on PRESHCO, a study-abroad program in Cordoba, Spain, and I think I would like to do that program for the entire year. I like everything about the program, including the classes, families, tours, school, and benefits. I talked to a few students who attended last year, and they all said amazing things about the program.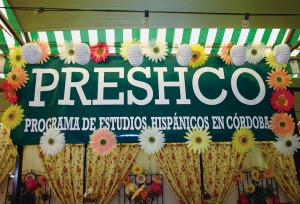 Some people may think it's too early for me to make up my mind about my major and minor, where I want to study abroad, and especially what I want to do after graduation. I am only a freshman, but the things I want to do take time and dedication, and starting early is the best way to succeed.
I am excited about this semester and the next six semesters to come! Attending Smith was the best decision I could have possibly made.