By Meghan Berndt
The closer that I get to the end of the year, the more my excitement grows for Bryn Mawr. I've started making friends with some of the girls who will be freshmen next year, as well as some students that are currently attending. The best part of being accepted 'early decision' is that you get to know the students earlier …  and I can buy a bunch of things with owls on them. Getting to know the students who I'm going to be attending with just reinforces the original reason I applied to Bryn Mawr, and it only makes my love for Bryn Mawr grow.  There are so many people who share the same viewpoints as I do and I feel like I can finally have a conversation about things I am passionate about because there are people who are just as passionate as I am.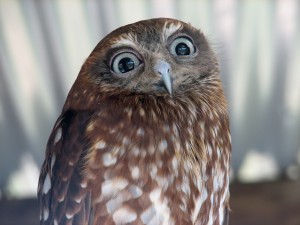 On the flip side of the coin, the closer I get to the end of the year the more my fear of the unknown grows. My mom has started buying me long sleeve shirts and winter coats and looking at airplane tickets for when I can come to visit. My younger siblings have been using Google maps to see how far away I'll be, and asking me if I'll be home for Thanksgiving or not. In addition to this, I'm asking questions that I do not know the answer to: What classes will be like? Will it be  everything I thought it would be? Will I actually like it? These things mix together, forming a nagging fear in the back of my mind. It is a bittersweet process.
Preparing for Bryn Mawr has been work (more mentally than physically), yet that too will come soon. I will be packing my bags and buying textbooks in a different state full of different faces and that is scary, but there are still the obvious great things. I have accomplished what originally I thought I could not. I will be at my dream school, and I will be surrounded by like-minded people. These are the things that help calm my qualms. Well … those things and obsessively buying anything with an owl on it.