Axiom Checkin2Work App Information
HISD is partnering with Axiom Medical to support employees as we Reconnect Safely and Return Strong.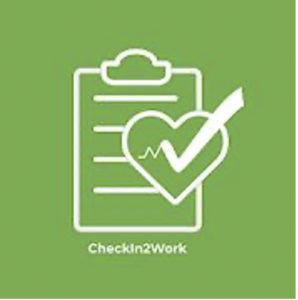 Axiom Medical has nurses on staff available 24 hours a day, 7 days a week, 365 days a year, as well as a chief medical officer. The Axiom Medical health screening app helps employees determine whether it is safe for them to come into work. You can also download the Checkln2Work app on your Android or iOS device.
All employees are required to use Axiom Medical's Checkin2work (CI2W) app to complete a daily self-attestation before arriving at work. Employees without internet access should call HISD's Health and Medical Services at (713) 556-7280 to complete the daily self-attestation.
Based on answers to certain questions, the app either provides the clearance for work or a referral to medical personnel for further review.
Supervisors have access to an Axiom dashboard to review employees' statuses. A green light indicates that the employee is cleared for in-person work, while a red light denotes that the employee should contact Axiom at the phone number provided in the app.
If an employee answers "yes" to a question, they are instructed to call Axiom at (281) 419-7063 to speak to a nurse or a nurse calls the employee within 30 minutes.
Employees with a red-light status must be cleared before reporting to work in person. Employees who are not cleared will be asked to call their administrator or supervisor.
Employees should answer "no," unless they have a recent onset of symptoms or exposure to COVID-19.