Bilingual and Dual Language Summit 2022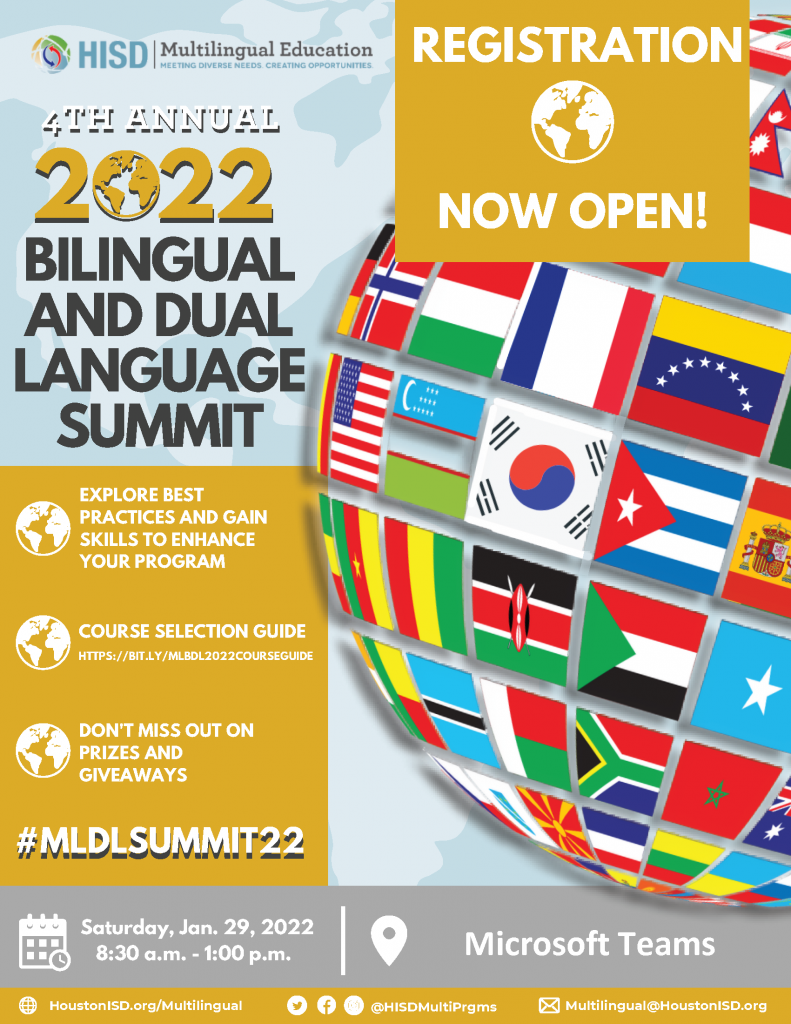 Multilingual Programs will host the virtual Bilingual and Dual Language Summit from 8:30 a.m. to 1:00 p.m. on Saturday, Jan. 29, 2022. Titled "Cultivating a World of Possibilities for Bilingual Minds," this year's summit will be held virtually on Teams and will focus on connecting bilingual and dual language teachers with evidence-based instructional strategies paramount for the success of emergent bilingual learners as they use their full linguistic repertoire to navigate academic content.
Registration for this event is now open. Please visit the Online Course Selection Guide and register in OneSource. Session links will be made available at least two hours prior to the event.
The day will start with a dynamic keynote address presented by Senior Education Consultant for Seidlitz Education Monica Lara. Educators will then be able to attend two 90-minute sessions and may earn a prize for attending.
Attend this year's summit to receive turn-key instructional strategies; credit toward professional development hours required to receive a bilingual stipend; and entry into the prize giveaway.
Follow Multilingual Programs on Twitter (@HISDMultiPrgms) for real-time updates.