HISD to honor employees with milestone anniversaries in spring ceremony
HISD's Office of Talent will host the second HISD Service Milestone Reception on April 27, 2023, at Booker T. Washington High School.
At the event, employees celebrating their 10th, 20th, 30th, 40th, and 50th year with the district will be recognized and honored for their continuous service and dedication to the students of HISD.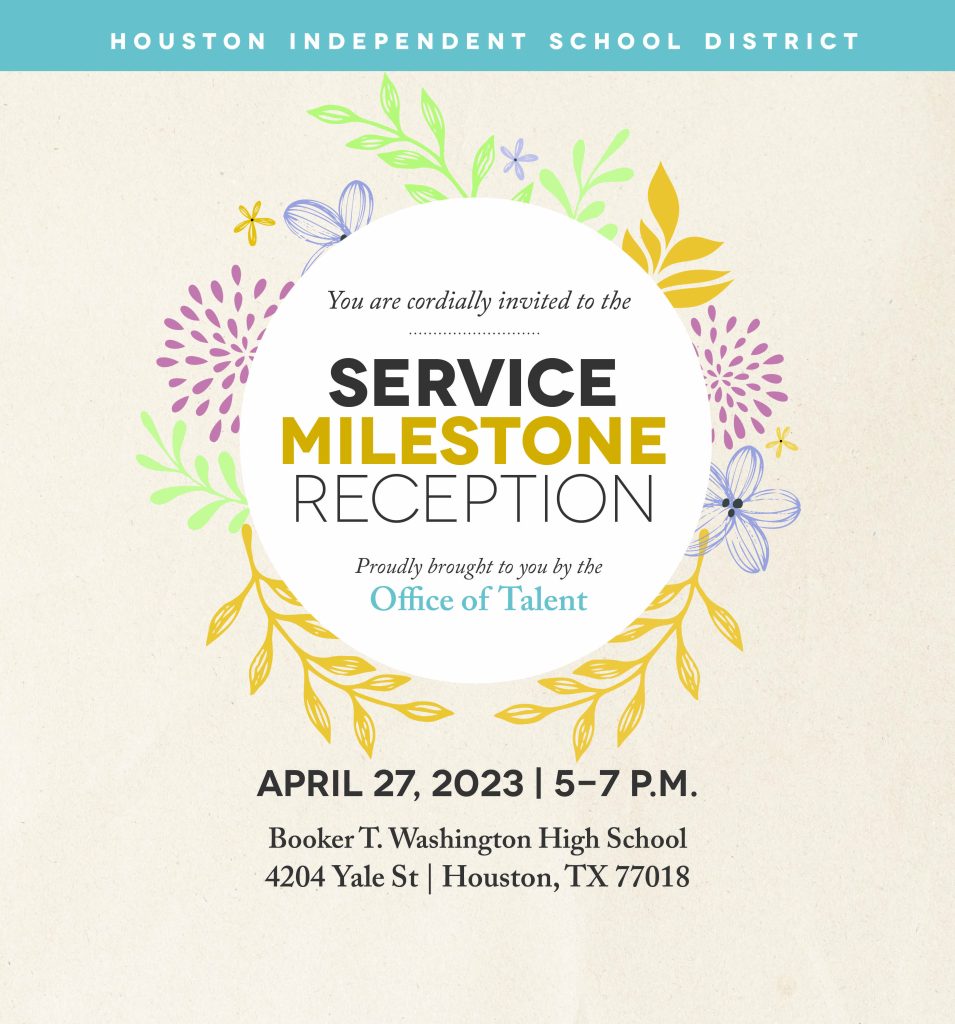 The Office of Talent is committed to fostering and developing world-class talent by creating an employee experience that continues to invest in its employees. A Service Milestone Reception will be held every semester.