New policy goes into effect for on-the-job injuries May 20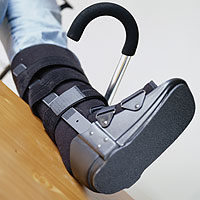 Employees who sustain injuries while on duty at HISD will soon have to follow a new procedure to obtain medical treatment.
Effective May 20, 2013, any employee who sustains an on-the-job injury must select a treating doctor from among the 504 Provider Panel assembled by HISD through a contract with TRISTAR Managed Care for any treatments or health care related to that injury.
An acknowledgment form on the subject on the Workers' Compensation 504 Provider Panel Employees was issued in the form of a district memorandum on April 13, and every employee should have received a copy of it requiring their signature, along with a pamphlet-size Employee Guide containing details for their reference.
To obtain a duplicate copy of this guide, please contact Maria Gonzalez at 713-556-9200 or MGONZALA@houstonisd.org.