Free recycling bins also available for HISD facilities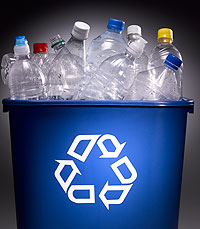 The story from last week's Friday eNews about free recycling bins has been updated to reflect that this opportunity is open to all district work locations, not just schools.
For details, please see the original posting here.
Deadline to apply to University of St. Thomas master's program is May 15
Don't forget: if you're an aspiring school leader with at least two years of experience in the classroom, you might be a good candidate for the University of St. Thomas' master's degree program.
Don't wait—the second cohort is now forming and the deadline to apply is Wednesday, May 15, 2013.
For complete details, please see this related posting.
Participate in TSU's 'Back to Basics' Summer Institute
Texas Southern University will be hosting an intensive ten-day "Back to Basics" Summer Institute on its campus June 19–July 2, 2013, and the school is looking for both students and teachers to take part.
Teachers are invited to apply to the institute. If selected, they will need to identify five gifted students who might benefit substantially from the experience to bring with them.
To apply, please complete this form (.pdf) and follow the instructions for submission. The deadline to submit an application is May 21, 2013.
Questions may be directed to Dr. Bernnell Peltier-Glaze, coordinator of the TSU Back to Basics Summer Institute, at glazebm@tsu.edu or 713-313-7496. The event is made possible with funding from Chevron.
Early Bird Alert: Discount offer to Aug. 31 Texas Kickoff Classic
The Houston Texans, HISD's longtime community partner, is offering district employees a savings of about 15 percent off of the regular price of tickets for a new fall tradition.
The inaugural Texas Kickoff Classic is coming to Reliant Stadium on Saturday, Aug. 31, 2013, and district employees can get a family value pack of four tickets, four hot dogs, and four soft drinks for prices starting at $120.
Come launch the college football season by watching the Mississippi State Bulldogs take on Oklahoma State Cowboys for less.
To take advantage of this special offer, please contact Warren Caguioa at 832-667-2319 or warren.caguioa@houstontexans.com. A downloadable flyer (.pdf) is available for reference.
All processing charges, taxes, and fees will be waived.