Request free recycling bins by May 30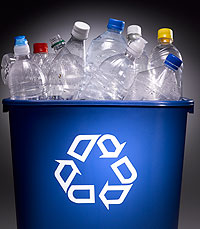 In the April 19 edition of Friday eNews, we told you about a grant from the Houston-Galveston Area Council and the Texas Commission on Environmental Quality to provide free recycling bins to schools and other district work locations.
But the deadline for the district to use the money is June 30, so act quickly if you want to take advantage of this special offer. All orders for recycling bins must be received by Construction & Facility Services Accounting Manager Kim Urban by Thursday, May 30.
You can read the original article here.