Risk Management releases special edition of Safety Newsletter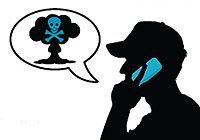 With incidences of violence dominating the headlines over the past few months, HISD's Risk Management department has released a special edition of its biannual Campus Safety Alert Newsletter for the spring of 2013.
Highlights of this issue include a feature on the importance of conducting emergency preparedness drills, a checklist for schools, and details on what never to do during a bomb threat. There is also a section on how to maintain an Automatic External Defibrillator (AED).
The full newsletter (.pdf) is available on the private side of the Risk Management website (login required), under the "Newsletters" portlet in the "Forms and Documents" subchannel.