Last day to boost Combined Charities Campaign total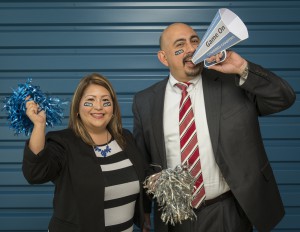 We asked, and you delivered.
During the three-week Combined Charities Campaign, Team HISD has raised more than $214,000 for various local, state, and national charitable organizations. And with the "Game On" theme, it's created some friendly competition between campuses and departments to see who can top the weekly leaderboard. The last day to donate is Friday, Oct. 30.
"Team HISD's giving nature never ceases to amaze me," said Strategic Partnerships' Tanya Mackey. "The money we raise is so important for our Combined Charities partners, and they truly appreciate our donations each year."
This year, HISD added the incentive of weekly bragging rights by putting up a leaderboard which highlighted the top three campus and department totals each week. Headed into the final week, Yates High, Bellaire High, and Lyons Elementary led the campus race, while Child Study, Secondary Curriculum & Development, and Special Education were the top three fundraising departments.
Will they raise enough money on the last day to keep their top spots? Mackey said she will field plenty of questions about the final standings.
"It's been so much fun having people come up and ask who the leaders are each week," she said. "The leaderboard has been a great way to spur a little competition that helps raise money for great causes. In the end, it's a win-win for everyone."
To make a donation, as well as see a full list of Federation charities, click here.