Interim Superintendent taking part in #HISDAdminChat  
Join Ken Huewitt on Twitter this Sunday at 6 p.m. to discuss HISD priorities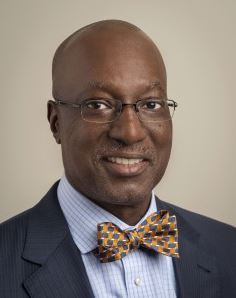 Every Sunday at 6 p.m., HISD school leaders and district administrators gather virtually to discuss important issues, share best practices, and offer words of encouragement and advice.
The weekly Twitter conversation, which uses the hashtag #HISDAdminChat, started earlier this year and has gathered quite a following.  
Joining this week's chat is HISD Interim Superintendent Ken Huewitt.
"I am extremely excited that Superintendent Huewitt is joining us this week to talk about district and school priorities and goals as we begin to near the end of one school year and prepare for another," said Farias Early Childhood Center principal Sandra Menxueiro. "We are going to be using the hashtag #HISDPriority so school administrators can talk about what is important to them, their staff, and their schools."
Menxueiro and Condit Elementary Principal Dan Greenberg started the Twitter chat in February. Both take turns moderating the weekly discussion.
To take part in the chat, search Twitter using #HISDAdminChat shortly before 6 p.m. this Sunday, April 3. And if you want to share, tweet out using #HISDAdminChat and #HISDPriority.