Combined Charities Campaign extended until Nov. 14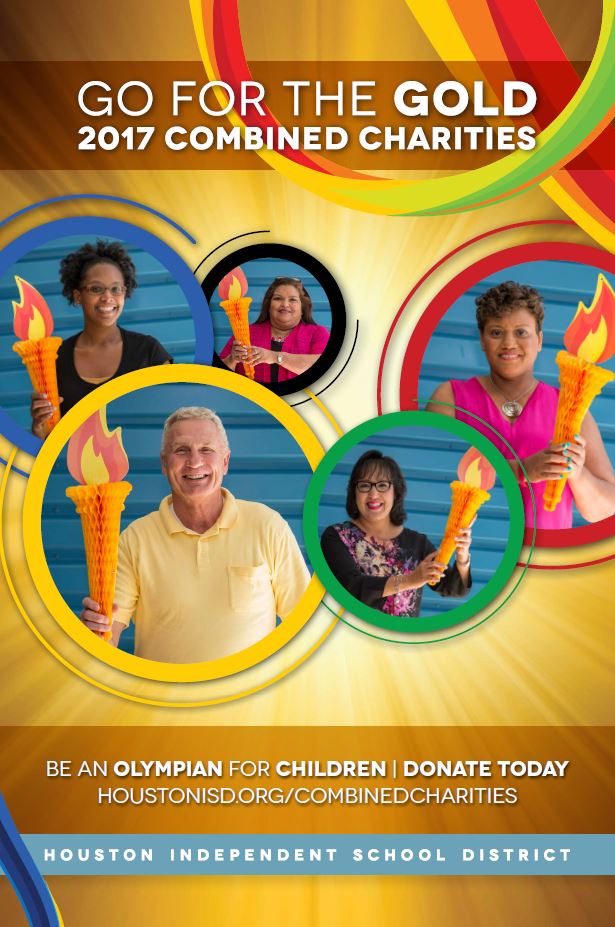 HISD has decided to extend the Combined Charities Campaign in order to reach the goal of $400,000 in total donations. The new deadline to contribute is Friday, Nov. 18.
"We've topped $300,000 the last three years, and I have no doubt we can match that number again," said Combined Charities Campaign Coordinator Tanya Mackey.
The Combined Charities Campaign is an annual fundraising event where Team HISD employees can contribute to a variety of local, state, and national organizations that champion causes such as education, protecting the environment, and helping the less fortunate. Thanks to Team HISD's generosity, the district has raised a combined $1 million for charitable organizations in the previous three years.
This year's theme "Be an Olympian for Children," capitalizes on the excitement generated by the recent Olympic Games. In the spirit of a little friendly competition, campus and departments who have pledged the most have been recognized on the Combined Charities "weekly leaderboard" located inside the cafeteria at Hattie Mae White.
The online payroll-deduction pledge system makes it easy to contribute and is totally confidential. If you have any questions, please contact your Combined Charities Campaign coordinator, who can help you understand how the campaign works and how to navigate the online system.
To see a full list of federations and to make a donation, click here.