Install Microsoft Office 2016 on your personal devices for free 
All HISD employees have access to Microsoft Office 2016 not only on district issued devices, but now they can install the software for free on their personal devices. All members of Team HISD can install Office 2016 on up to five personal computers, five tablets, and five smartphones. To install, follow the steps below:
Go to Office365.houstonisd.org
Click on "Install Office 2016" in the top right hand corner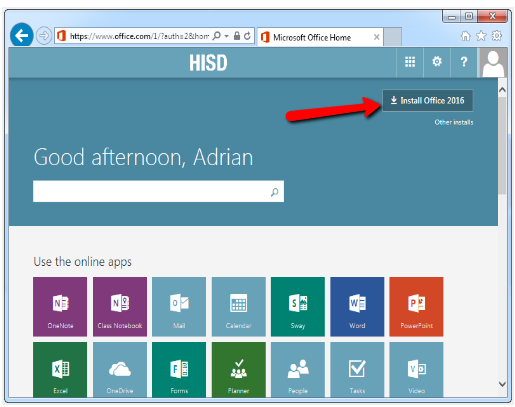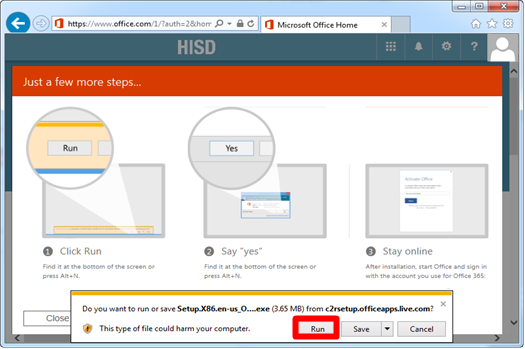 If you have any further questions, contact the IT Service Desk at 713-892-7378 or email ServiceDesk@houstonisd.org.