New assessment platform to help teachers refine classroom instruction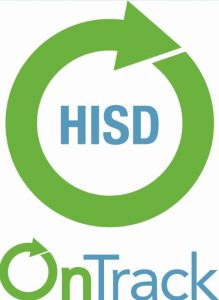 For the 2017-2018 school year, teachers and students will have access to a new assessment platform to track student progress through TEKS-aligned assessments.
The new system is called OnTrack and will replace EdPlan with an easier-to-use, intuitive format for users. The platform allows for a more comprehensive student learning profile through a variety of assessment options. Unlike any system HISD has had before, OnTrack features a student dashboard, giving students the ability to monitor their own progress and take increasing ownership of their learning. 
HISD is making the change in response to requests from students, teachers, schools, and district administrators for a user-friendly and dynamic student assessment platform that supports online and paper assessments. As data-driven instruction has become a more critical piece for teaching and the learning process, teachers must understand what students know and what they still need to learn based upon that data. OnTrack is one option for teachers to more easily personalize their instruction for specific students and groups of students.
Click here to learn more about OnTrack. Want to try OnTrack? Go to http://hisdtrain.schoolcity.com to explore the system in a test environment. Teachers can access it using the username "HoustonISD_Teacher" and the case-sensitive password "Houston1". To provide feedback, click here.