Souper Bowl of caring Jan. 29- Feb. 16
Schools and staff encouraged to participate
All HISD schools and members of Team HISD are invited to participate in the 2018 Souper Bowl of Caring, a youth-led, national food drive that mobilizes thousands of young people to fight hunger and poverty in their communities leading up to the NFL Super Bowl weekend.
HISD has played a very important role collecting food for the Super Bowl of Caring throughout the years. This past November, West University Elementary, received the Humanitarian Award for their consistent commitment participating in the Souper Bowl of Caring and for being the school that has collected the most food donations in Houston for several years in a row.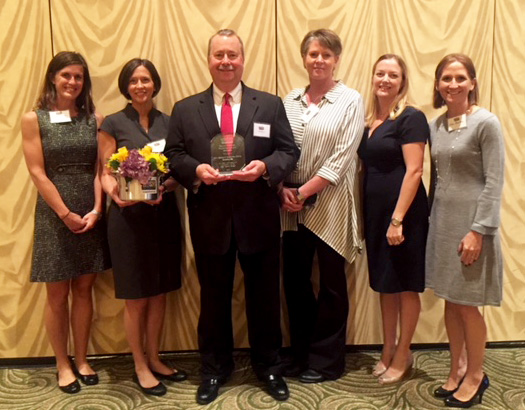 Schools interested in participating in this year's campaign are asked to assign a campus coordinator and register online before Jan. 26 to receive a free resource kit. Food items can then be collected from Jan. 29 – Feb. 16, 2018. Collection results must be reported to the Souper Bowl of Caring website by Feb. 16, 2018. Campuses can choose to donate 100 percent of the collected food items to the charity of their choice or to families in need on their own campus.
In addition, central office employees who bring four or more non-perishable food items to the Strategic Partnership office by Feb. 16 can earn a jeans pass.
The Souper Bowl of Caring also provides a wonderful opportunity for students and employees to participate in volunteer activities around our city. Students and members of Team HISD can sign up here to participate.