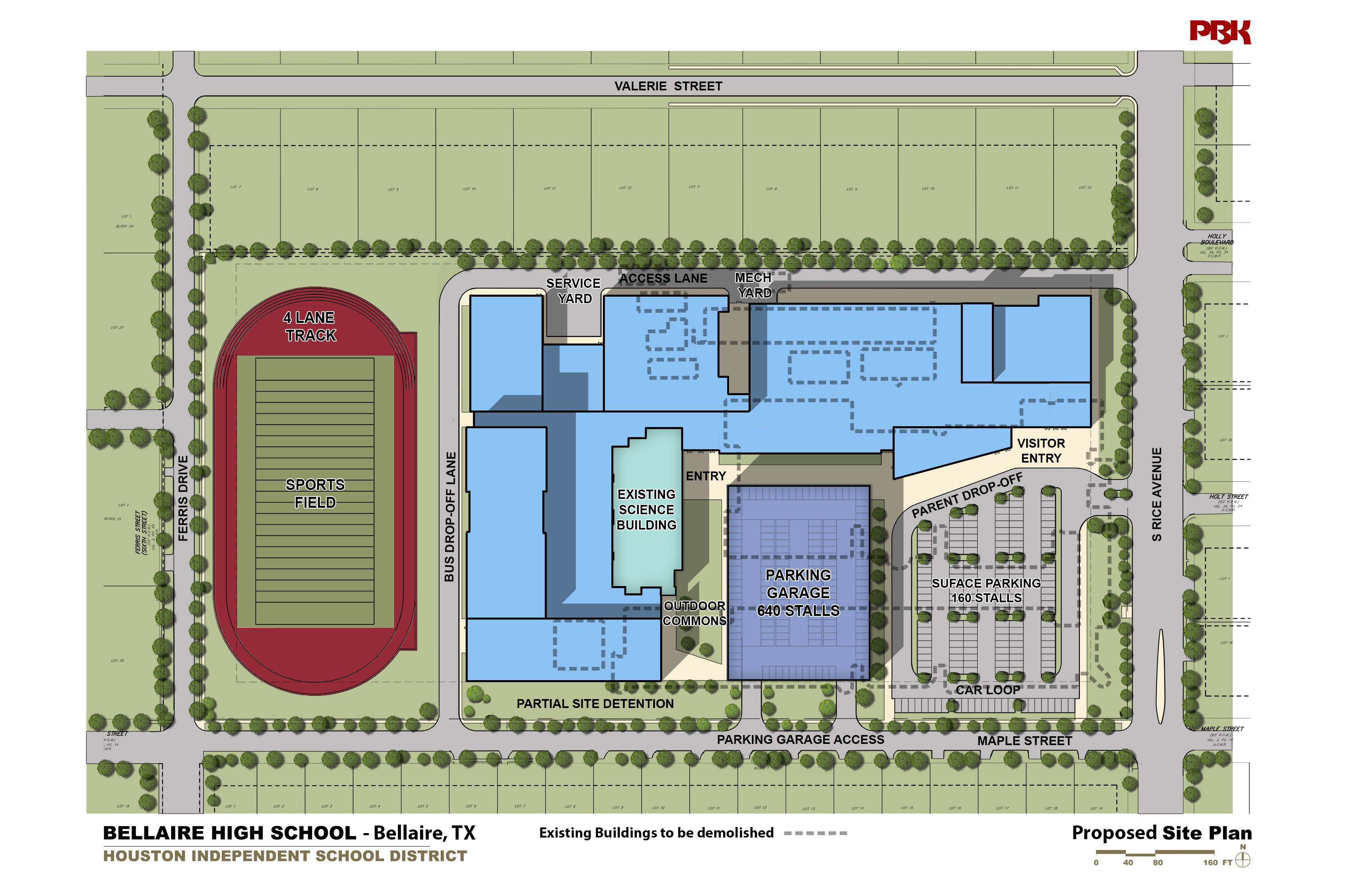 The Houston Independent School District is moving forward with a plan to rebuild Bellaire High School at its current location on South Rice Boulevard and has formally submitted applications to the City of Bellaire for required permits and variances.
The first stop for the project proposal will be the city's Planning and Zoning Commission on June 13, when the request for a Specific Use permit will be considered. In addition, the district is seeking variances from the Board of Adjustments that would allow construction of a building of approximately 434,000 square feet with up to four stories on some portions toward the interior of the site.
The Board of Adjustments meeting is June 15. If the Specific Use permit and variances are approved, the project then could head to the Bellaire City Council in August for a public hearing and final vote.