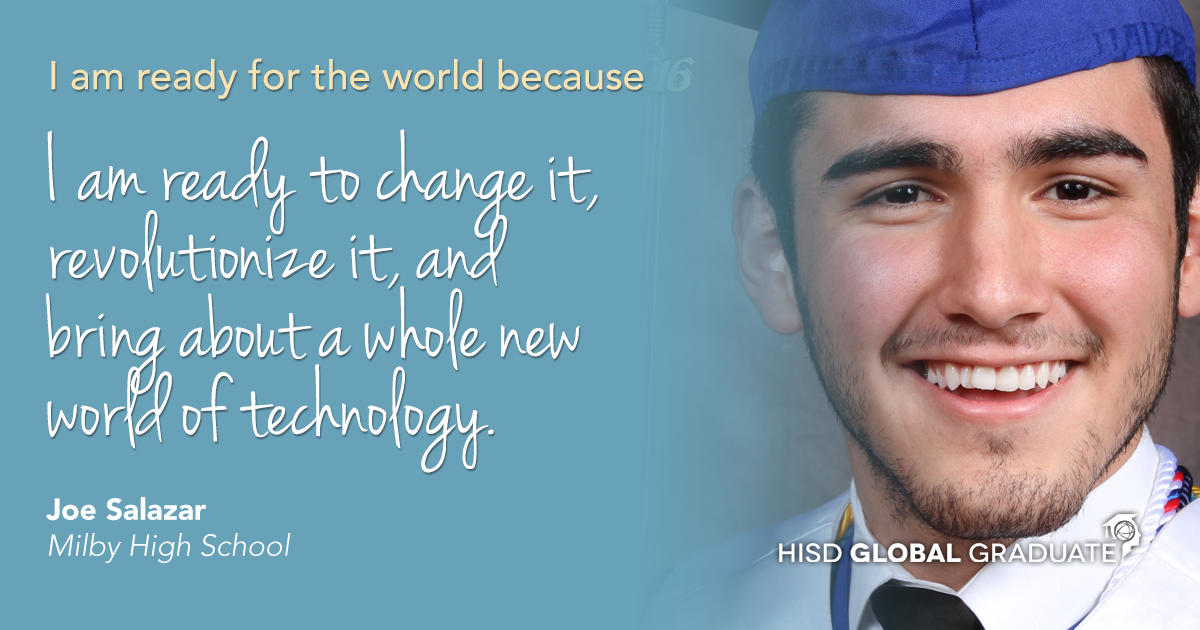 Editor's Note: This week, thousands of HISD seniors will receive their diplomas during graduation ceremonies across the district. Many of our students have overcome challenging circumstances during their educational journeys. We are sharing a few of their stories this week.
When Salutatorian Joe Salazar entered Milby High School, his studies lagged and he was without motivation.
That's when Sgt. First Class (Ret.) Eric Hopkins and Col. (Ret.) Charles Benson stepped in with a new challenge — Milby's JROTC program.