Combined Charities Campaign extended until Nov. 6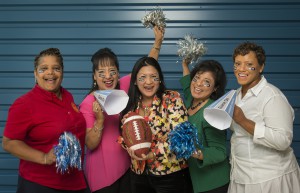 After raising a little more than $278,000 in three weeks, HISD has decided to extend the Combined Charities Campaign another five days in order to reach the new goal of $300,000 in total donations.
The new deadline to contribute is Friday, Nov. 6.
"We've topped $300,000 each of the previous two years, and I have no doubt we can match that number again," said Combined Charities Campaign Coordinator Tanya Mackey. "The last few days generated a tremendous amount of donations, so we want to capitalize on that momentum and allow Team HISD to give if they haven't already."
The Combined Charities Campaign is an annual fundraising event where Team HISD employees can contribute to a variety of local, state, and national organizations that champion causes such as education, protecting the environment, and helping the less fortunate.
To see a full list of federations and to make a donation, click here.