HISD's voluntary retirement plans help your money work for you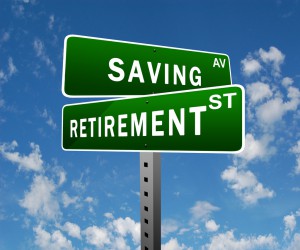 Whether you're just starting your career or nearing the end of it, it's wise to be planning for your financial future during retirement.
Eligible Team HISD employees already pay into the Teacher Retirement System of Texas, which is a state program that provides retirement benefits for public employees of state-supported educational institutions. However, all HISD employees are eligible to participate in two voluntary retirement plans – a 403(b) and 457(b).  
Both plans help you save on taxes and put your money to work for you. By investing smartly, you can earn more money on the money you've already earned.
What is a 403(b)?
The 403(b) plan offers the opportunity to set aside pre-tax dollars directly from your HISD paycheck. Dollars accumulate tax-deferred, so you pay no taxes until they are withdrawn. Tax deferral allows for greater compounding and helps more money to grow until retirement.
The HISD plan also allows after-tax (Roth) contributions, too. Roth 403(b) earnings and interest are not taxed while they remain in the account. Withdrawal of contributions and earnings are tax-free when made after an employee attains age 59 ½ and after the Roth 403(b) account has been open at least five years. Speak with the 403(b) provider of your choice to discuss which retirement account may be best for your situation and goals.
What is a 457(b)?
The 457 plan is a deferred-compensation plan with similar tax advantages and contribution limits as the 403(b), but accepts no after-tax (Roth) contributions. Three financial service providers are available to open accounts for HISD employees. Eligible providers are on the providers list under the '457 Contract Provider' heading.
How do I enroll?
You may start or change your voluntary retirement savings at any time in three steps:
Step 1: Contact a financial services company from the active providers list and ask to open an HISD 403(b) or 457 retirement plan account.
Step 2: Once the retirement account is established, you must create a login to "Retirement Manager" at: www.myretirementmanager.com. Retirement Manager is the HISD retirement plan administration system.
Step 3: Once you log into Retirement Manager, you may choose your contribution amount per payday and select your financial services provider(s). Contributions will be automatically deducted from your paycheck and sent to the selected provider(s).
If you have further questions, visit HISD's Retirement Storefront or call 713-695-5561.