2016 Combined Charities Campaign now underway 
As the largest school district in Texas, Team HISD has the opportunity to positively impact the lives of hundreds of thousands of students. And during the Combined Charities Campaign, our reach can extend even further than that.
The annual campaign, which runs through Nov. 7, gives the district's employees a chance to donate to any of 600 local, national, and global charities and organizations which share the same mission we do: improving the lives of others. Thanks to Team HISD's generosity, the district has raised a combined $1 million for charitable organizations in the previous three years.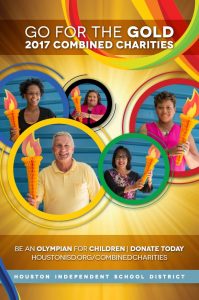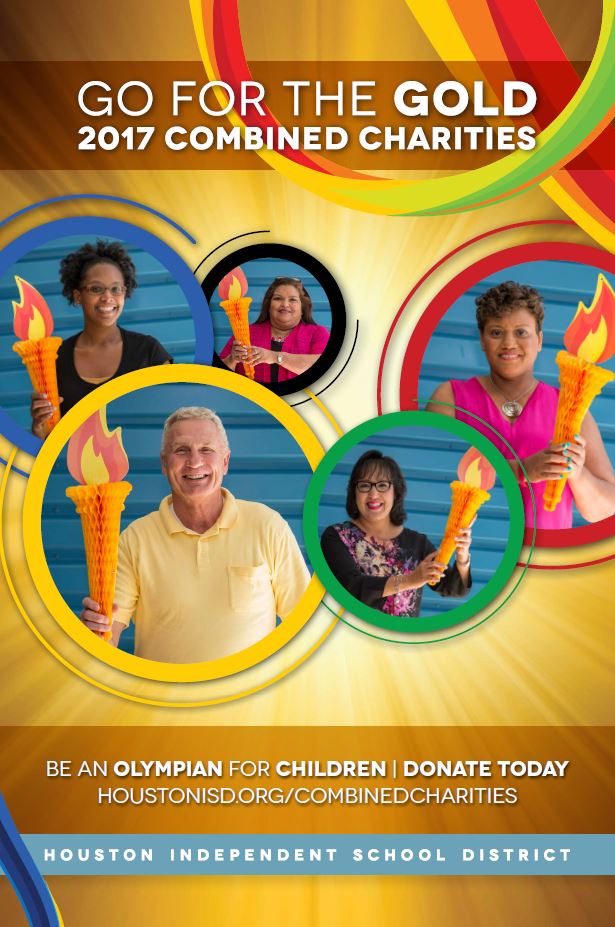 This year's theme "Be an Olympian for Children," and capitalizes on the excitement generated by the recent Olympic Games. And during the campaign, the district will recognize on our weekly leaderboard the campuses and departments which have pledged the most.
The online payroll-deduction pledge system makes it easy to contribute and is totally confidential. If you have any questions, please contact your Combined Charities Campaign coordinator, who can help you understand how the campaign works and how to navigate the online system. You can also visit the Combined Charities Campaign page for additional information.