In Memoriam: Charlotte Parker (1955-2016)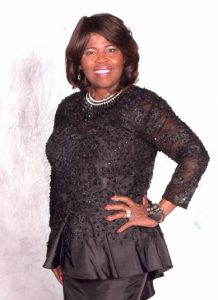 HISD lost a much-loved and highly respected former educator late last week, when Charlotte Parker passed away at the age of 61. Dr. Parker was a 35-year veteran of the district with a long track record of improving student success and mentoring educational leaders throughout the greater Houston area.
Parker graduated from Jack Yates High School and continued her education at Texas Southern University with a major in Elementary Education and Teaching. While teaching at HISD, she also obtained both her Master's Degree in Public Administration and a Doctor of Philosophy in Educational Leadership from TSU. 
Dr. Parker's career as an administrator in HISD started at Roosevelt Elementary, where her leadership helped the school attain the state's exemplary rating for five consecutive years. She was hosted at the White House by President Bill Clinton, and was also featured on 60 Minutes. The school was identified by the state as a model of excellence and a mentor school.  After achieving success at Roosevelt, she became principal of Burbank Middle School and later went on to serve as principal of Kashmere High School.
After retiring from HISD, Dr. Parker continued to inspire and mentor aspiring principals and school leaders. She joined Houston A+ Challenge in 2009 and provided leadership coaching and project management for HISD and surrounding districts over the last seven years.
Parker received many awards and honors during her lifetime, including being named Principal of the Year by the National Alliance of Black School Educators in 1999 as well as being named a Texas Reading Leader by the Texas Education Agency. She was named Principal of the Year for HISD's North Central District in 2005, and the next year was named Region 4's Principal of the Year from HISD's North Region.
"Charlotte had a gift for bringing out the best in her students and staff as a group and as individuals," said longtime HISD colleague and friend Yolanda Rodriguez. "She helped to coach and develop many current district leaders, leaving a lifetime legacy of excellence among our HISD family. She will be truly missed."
Funeral Services are scheduled for Saturday, Dec. 3, at Brentwood Baptist Church, 13033 Landmark, Houston, 77045. Viewing is from 9-11 a.m. with funeral following at 11 a.m.