Chief School Officers and COO Announcement

Dear Team HISD,
I am excited to announce several new leadership appointments, all of which are effective immediately.

Mr. Brian Busby has been appointed as chief operating officer. Mr. Busby is currently the officer of HISD's Facilities Services Department. He has worked for the district for 18 years and previously served as a general manager. His career with HISD began two years after graduating from high school when he started working at HISD as a custodian. He later worked in the district's payroll and accounting offices before landing a position in the Facilities Services Department, which was then known as Construction & Facilities Services. A graduate of the University of Phoenix and the University of Houston, Mr. Busby received his bachelor's degree in business management and a master's degree in business administration. He has served as an active member of the Association of Business Professionals, Texas Association of School Business Officials, and the Cleaning Industry Association. He is also a member of the Executive MBA National Honor Society.
We are reorganizing the Schools Office by creating seven chief school officer positions, all of which report directly to Deputy Superintendent Dr. Samuel Sarabia. Our seven chief school officers are:
Dr. Jorge L. Arredondo is a proud graduate of HISD's public schools. Dr. Arredondo has served as a teacher and assistant principal at Milby High School, as well as principal of McReynolds Middle School and Austin High School. Most recently Dr. Arredondo served as HISD's Assistant Superintendent for Family and Community Engagement. Under his leadership, the department's mission has been to advance student achievement for all students by promoting and empowering families through evidence-based programs. In 2016, he was honored by the League of United Latin American Citizens (LULAC) Council 402, known as "The Education Council," as "Educator of the Year." Dr. Arredondo earned his bachelor's, master's and doctorate degrees from the University of Houston.
Ms. Julia Dimmitt received a bachelor of arts in English and a master of education degree in secondary education and public school administration from the University of St. Thomas. Her 25 years of service in HISD include teaching English and history at Ryan Middle School, Madison High School, and the Harris County Juvenile Detention Center. She has also served as principal at Ed White Elementary School and Lanier Middle School. For the past eight years, Ms. Dimmitt has been an executive principal for the Yates/Lamar secondary feeder pattern schools, school improvement officer in the Middle Schools Office, and school support officer in the North Area Office. In 2013, she oversaw the transition of the former North Forest School District into HISD, following the state-ordered closure and annexation. Currently, four of the seven former North Forest campuses have a met standard rating with distinctions.
Dr. Steven Gutierrez received his bachelors of arts degree in English at the University of California, Los Angeles (UCLA). Upon his graduation, he was accepted by Teach for America (TFA) to begin his teaching career in Houston at Patrick Henry Middle School as a 6th-8th grade ESL and language arts teacher. Dr. Gutierrez served as a dean of students at West Briar Middle School. He was then selected to serve as the principal at The Rusk School, a PK-8 science and technology magnet school. Dr. Gutierrez was promoted to school support officer and has served for the past five years in the Elementary Schools Office, most recently in the South Area Schools Office. He earned his master's and doctorate degrees in education from the University of Houston.
Dr. Jocelyn Mouton has a master's degree in early childhood education and a doctorate in curriculum and instruction from the University of Houston. She joined Team HISD as an elementary school teacher before becoming a curriculum writer, director, principal of the Rice School, and an executive principal. Mouton spent time working with Boston public schools, where she served as assistant deputy superintendent, working in professional development and school support services. At the Houston A+ Challenge, Dr. Mouton coordinated and supported educational programs in five area school districts, including HISD. She has served as both a chief school officer and a school support officer for HISD.
Dr. Matilda "Maty" Orozco is a proud graduate of Milby High School in HISD. Dr. Orozco has served as a bilingual teacher, assistant principal, building principal, assistant superintendent of special populations and school support officer in the HISD before moving to Beaumont Independent School District, where she currently serves as assistant superintendent of elementary administration. Dr. Orozco earned her bachelor's degree from the University of Houston, her master's degree in educational leadership from the University of Houston, Clear Lake, and her doctorate in professional leadership from the University of Houston.
Dr. Erick Pruitt began his education career as a teacher at Woodlawn Community School in the Chicago Public Schools, and then served as a New Leaders resident principal, contract principal, and deputy chief of schools. Dr. Pruitt's most recent responsibilities have allowed him to work in the East Area Schools Office to serve as school support officer supporting the schools in the Wheatley feeder pattern. Throughout Dr. Pruitt's career, he has maintained a focus on cultivating school leadership, improving teacher practice, and establishing productive relationships to cultivate sustainable great schools that improve student success. Dr. Pruitt earned his bachelor's degree in elementary education from Purdue University, a master's degree from Loyola University Chicago, and doctoral degree from National Louis University.
Dr. Rolando "Rudy" Trevino is another proud graduate of HISD's public schools. Dr. Trevino's 15 years of service in HISD include teacher and assistant principal at Burbank Middle School, and principal of Herrera Elementary School, Sam Houston Ninth Grade Academy, and a National Blue Ribbon School, Eastwood Academy High School. Dr. Trevino served as an elementary school improvement officer, superintendent of schools in Lockhart ISD, and most recently, school support officer in the South Area Office. Dr. Trevino earned his bachelor's degree from Sam Houston State University (SHSU), a master's degree in educational leadership and counseling from SHSU, a second master's in Spanish literature from the University of Houston, and a doctoral degree in educational leadership at SHSU.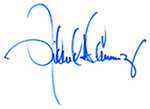 Richard A. Carranza
Superintendent