Mandatory compliance training for all non-teachers
Several courses must be completed by Aug 31
All HISD employees are required to complete a series of compliance courses at the start of each school year. The courses, which are listed below, will automatically appear by August 14 in an employee's OneSourceMe Learning 'My Learning Assignments' list.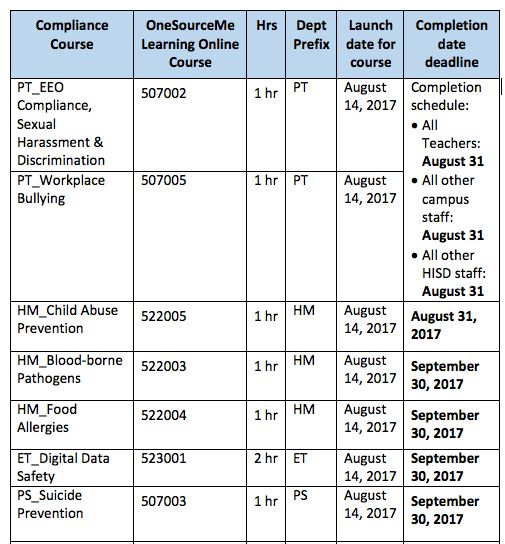 All employees must successfully complete the quiz for each online course to receive completion credit. Employees can view their course completions in the OneSourceMe Learning History tile.
In addition to mandatory compliance trainings, all non-teachers must complete the district-required role-based appraisal and development training.  Employees must manually register on OneSourceMe Learning for these non-teacher appraisal trainings.