Budget Update: HISD Deficit Drop
Dear Team HISD:
Today our Chief Financial Officer Rene Barajas and his team delivered budget update #2 to the Board of Education which included some positive news I want to share with all of you. As of today, HISD's anticipated budget deficit for the 2018-2019 school year, based on budget assumptions, has been reduced from $208 million to $115 million.
There are a couple of factors that have led to this decrease. When HISD first began budgeting for the 2018-2019 school year, it was in the immediate aftermath of Hurricane Harvey and the district's financial team prepared an estimated deficit based on a worst-case scenario. This scenario included four major factors: a potential property tax value decrease, an anticipated enrollment decline, a recapture payment to the state, and the ongoing Local Optional Homestead Exemption (LOHE) lawsuit.
The district's legal team feels confident that the state will prevail in the LOHE lawsuit, which means HISD will receive a reduction in its recapture payments because the TEA will recognize half of the local homestead exemption given to property owners. A decision in the lawsuit could come after a hearing this spring. TEA prevailing in court would reduce HISD's recapture payment by $51 million.
In addition, under the Texas Education Code, the TEA commissioner has the authority to adjust a district's property values. Based on the damage we sustained from Hurricane Harvey and the lasting impact of the storm on our staff and students, we anticipate the commissioner to adjust our property values, which also would reduce our recapture payment. The Governor, Lt. Governor, and other state leaders have publicly stated their support of this action. We are estimating a $42 million adjustment.
Click here for a one-pager that contains more information about the decrease in the district's anticipated deficit for the coming school year. In addition, the HISD Board of Education favors a district budget performance review to be conducted by a firm that has previously worked with large school district budgets. An agenda item is anticipated for the April 2018 board meeting. If approved, an immediate audit would begin with a completion date set for the end of the year.
Please remember we are early in the budgeting process. I will continue to communicate with you as we navigate the budgeting process.
Thank you for your dedication and hard work for the students of HISD.
Sincerely,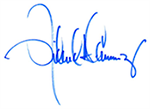 Richard A. Carranza
HISD Superintendent