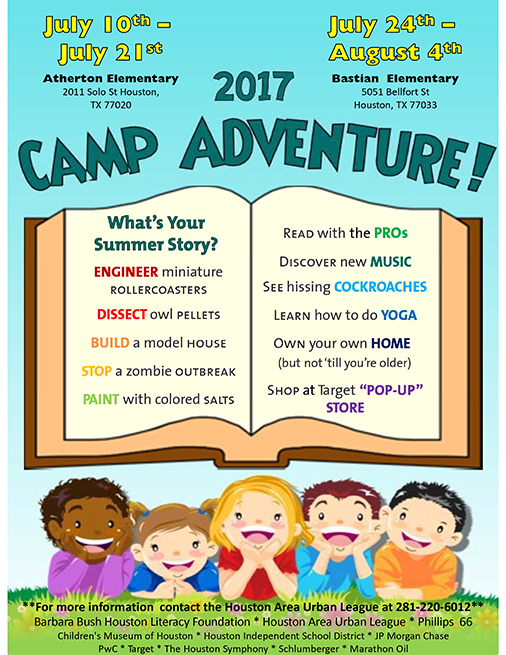 The Barbara Bush Houston Literacy Foundation and the Houston Area Urban League are sponsoring two summer Camp Adventures in July and August.
The first camp is July 10 through July 21 at Atherton Elementary School (2011 Solo).  The second camp will take place at Bastian Elementary School (5051 Bellfort) from July 24 through Aug. 4. Each camp registration deadline is open through the end of summer school for all HISD K-5 students. Registration will be on a first-come, first-served basis and will be limited to 400 campers per each camp session.
Students will benefit from authentic literacy, STEM, and fine arts experiences facilitated by the Children's Museum, Houston Symphony, United Way, Crime Stoppers, University of Houston, and Schlumberger, along with incentives via an on-site Target pop-up store.
For more information, contact the Houston Area Urban League (5320 Griggs) or call 281-220-6012 Monday through Friday, 8:30 a.m. to 5:30 p.m.