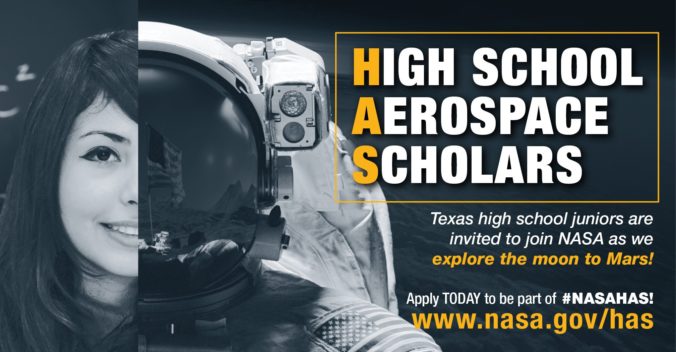 High school juniors from across HISD are invited to join NASA in exploring the moon to Mars through its High School Aerospace Scholars program.
NASA wants today's students to become the engineers, scientists, researchers and innovators of tomorrow. High School Aerospace Scholars offers a one-of-a-kind experience for Texas high school students to explore the possibilities of a science, technology, engineering and mathematics (STEM) related major or career.
The experience begins this fall with an online interactive course on NASA activities related to space exploration, Earth science, technology, mathematics and aeronautics. Students complete design challenges including 3D drawings, science quizzes, discussion posts, technology writings and monthly webinars with NASA scientists and engineers. 
Continue reading