The National Wildlife Federation is hosting a workshop on Saturday, Dec. 14, for middle school science teachers to provide them with tools to launch a student-based energy efficiency program to make their school more sustainable and to get students more engaged in STEM.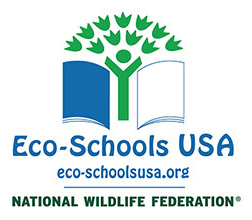 The ECO-Schools USA Workshop will be held from 8:30 a.m. to 3:30 p.m. at the Marcile Hollingsworth Science Center (13250 Summit Ridge Dr., 77085). The event is part of an ongoing partnership between HISD and the NWF to help shape HISD into an eco-friendly district.
Teachers who attend the workshop will receive a $100 stipend, six continuing professional education (CPE) credits and a TEKS-aligned energy curriculum. Schools that send a team of at least two science teachers will be eligible for a $500 grant from the NWF to help start a green project at their school.
The goal of the Eco-Schools program is to make environmental awareness and action an intrinsic part of the culture of a school, creating Eco-Action teams that include students, teachers, administrators, non-teaching staff, parents and the community.
To date, 22 HISD schools are taking part in the Eco-Schools program, which awards school with a bronze, silver or green flag award for their environmental efforts and commitment to maintaining a sustainable campus.
Teachers interested in attending the Saturday workshop or learning more about the Eco-Schools program should send an e-mail to fowler@nwf.org. To learn more about HISD's green building efforts, visit www.houstonisd.org/greenschools.