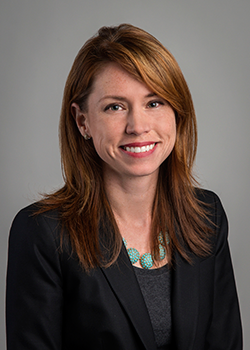 Houston Independent School District Superintendent Terry Grier has named Chief of Staff Helen Spencer as his new chief communications officer.
Spencer is taking over for Tiffany Davila-Dunne, who left to assume the lead communications role in Spring ISD. Davila-Dunne, who joined HISD in the summer of 2013, cited a desire to balance work and family as the reason for her departure.
Her last day was Friday, Oct. 10. Spencer begins her role today.
"Helen is results-oriented and deadline-driven, which is a powerful combination that makes her a perfect fit for this role," Grier said. "She is also committed to making sure our communications are timely and that they engage all stakeholders in HISD."
Spencer joined HISD communications in September 2011 after a 13-year career in journalism and corporate communications. She previously worked as news editor for the Houston Chronicle, and as an internal communications specialist for BBVA Compass.
As general manager of communications at HISD, Spencer guided the voter-education campaign that led to approval of the district's 2012 bond program, and developed communications strategies that helped HISD win the Broad Prize for Urban Education in 2013. The STAAR communications plan she implemented won a Gold Medallion Award from the National School Public Relations Association in 2012.
Grier has launched a search for a new chief of staff.