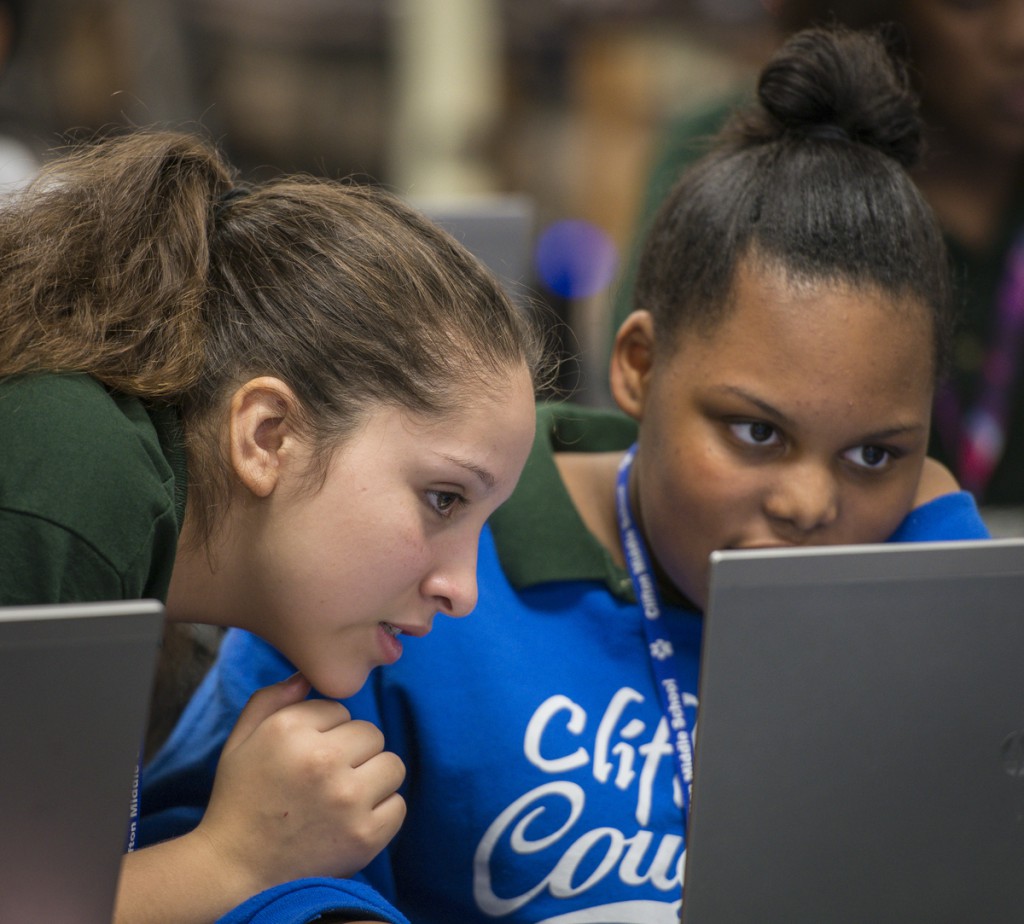 Approximately 107 HISD schools have registered to participate in the Hour of Code as part of Computer Science Education Week, Dec. 8–14. The week-long global initiative encourages students of all ages to learn the basics of coding, engineering, computer programming, and gaming.
It is estimated that by 2020, 1.4 million jobs will be created in the computing related fields, but U.S. graduates are only on track to filling 29 percent of them.
 Is your school participating in the Hour of Code? Let the rest of Team HISD know about it.
Send pictures and posts of your campus activities to news@houstonisd.org. And if you're a Twitter user, tweet your event using #HISDecoded. We'd like to spread the word about all of the coding opportunities our campuses are providing for our students.