Loan officer Anthony Lopez of LiftFund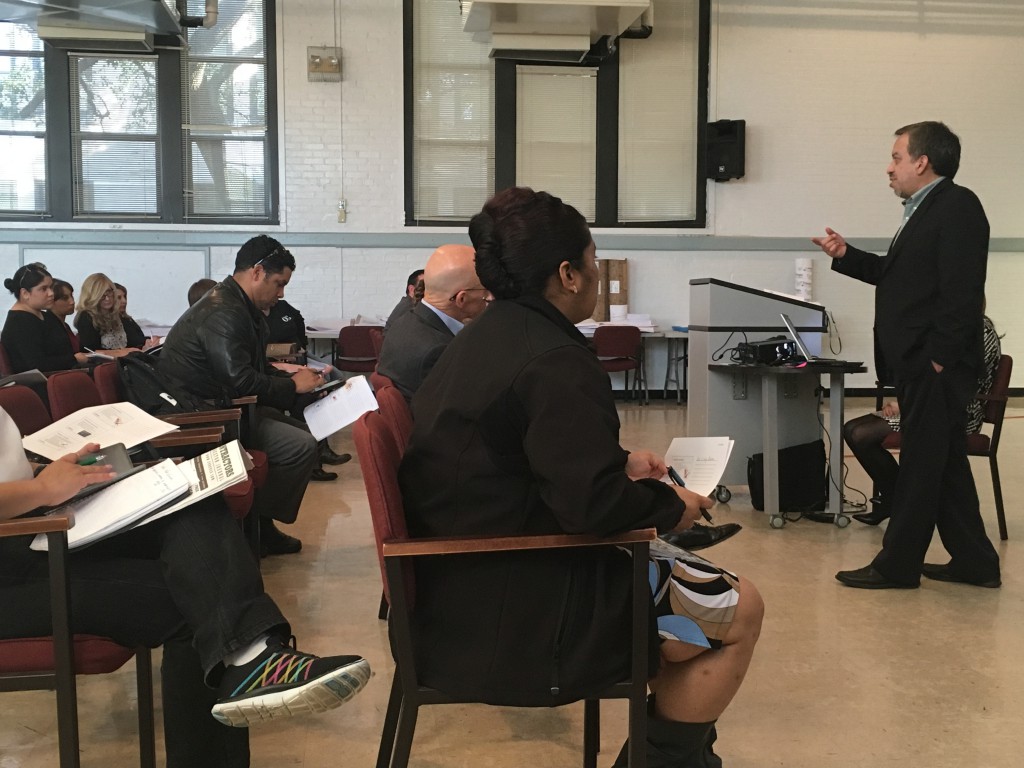 this week offered tips to local business owners on securing small business loans for startup businesses.
"We finance startup businesses, and we have a simple formula that we give to our customers to discover what they need to qualify for a loan," Lopez said during HISD's monthly Workshop Wednesday.
The sessions are held on the first Wednesday of the month and are hosted by HISD's Business Assistance Supplier Diversity department.
About 25 attendees were presented with tips on what lenders look for before granting a business loan, possible financial hurdles, and the importance of having a business plan—something Lopez said each startup business should be prepared for at all times.
"Keep a business binder to hold all of your important documents," Lopez said. "You also need to know who you are as a business and be prepared to give an 'elevator speech' at any time."
While HISD doesn't currently have a small business program, monthly topics do vary and are targeted to provide relevant information and assistance specifically to small and minority- and women-owned businesses (M/WBEs) interested in doing business with the district.
For more information on upcoming workshops and networking opportunities, contact the Business Assistance Supplier Diversity office at 713-556-7273.