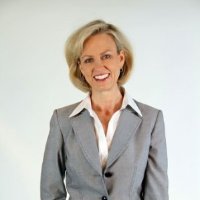 Ann Sledge, a lifelong educator and former HISD administrator, passed away on Saturday, Jan. 16, at the age of 57.
Sledge was a much-loved member of Team HISD for more than 30 years, ascending from Title I coordinator and bilingual teacher in the 1980s to senior manager of leadership development by the time she resigned in 2013. During her tenure with the district, she also served as an assistant principal for five years, a principal for 13 years, an executive principal in the (former) West Region for six years, and a school support officer for one year. 
"Ann was an educator's educator," said River Oaks Elementary School Assistant Principal Dottie Lawrence. "She had a reputation for being tough, but she was just driven and energetic, and she had a heart of gold. Any time I needed advice, I would always call her. The work I did with her was pretty groundbreaking, too. She developed common assessments with the help of teachers before the days of benchmark testing, and our schools experienced phenomenal growth as a result."
HISD Curriculum Officer Lance Menster added, "Words cannot express the influence Ann had as a friend and a role model. She was a gift to our children, teachers, leaders, and community. She was a true leader and a mentor and will be forever loved and missed."
Details on Sledge's memorial service can be found on her blog, which follows her journey since being diagnosed with cancer.