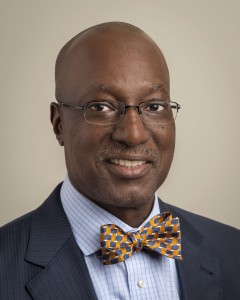 The Houston Independent School District Board of Education on Wednesday, Feb. 17, 2016, unanimously voted to name Deputy Superintendent and Chief Financial Officer Ken Huewitt as interim superintendent of the state's largest school district.
Huewitt was tapped to serve as the interim leader of HISD while trustees search for a permanent replacement for outgoing Superintendent Terry Grier, who is stepping down at the end of this month after almost seven years with the district.
Huewitt will assume his new role on March 1.
"It is an honor to have the opportunity to lead the Houston Independent School District, and I thank the board for their confidence," Huewitt said. "We want to continue to stabilize the district, but also keep Houston on the map as the top urban district in the country."
Huewitt, who joined HISD in 2001, has served as Deputy Superintendent and Chief Financial Officer since last July, when he was tapped as Dr. Grier's second in command and charged with overseeing the district's day-to-day operations in the superintendent's absence.
He also oversees all financial operations of the district, including the Controller's Office, Budget and Financial Planning, Benefits and Risk Management, Medicaid Finance, Real Estate, Materials Management and Warehousing, as well as the School Business Manager Training Program.
Before being named Chief Financial Officer, Huewitt spent 11 years as the HISD Controller, tasked with accounting for the district's then $1.5 billion annual operating budget.
Prior to joining HISD, Huewitt served as an auditor for the U.S. Department of Housing and Urban Development's Office of Inspector General, a senior audit specialist for the Federal Deposit Insurance Corporation (FDIC), a senior associate for Coopers & Lybrand, and a regional director of finance for The ServiceMaster Corporation.
More recently, Huewitt was honored in November by the Council of Great City Schools with the 2015 Bill Wise Award for distinguished service in urban education.
Dr. Grier announced in September that he would be stepping down this spring. His last day is Feb. 29.
The Board of Education is in the process of hiring a new firm to help trustees in the search for a permanent replacement for Grier. Once hired, that firm will be tasked with helping trustees conduct a survey and hold community meetings to gather input on the superintendent candidate profile. That profile will then be used to recruit candidates.