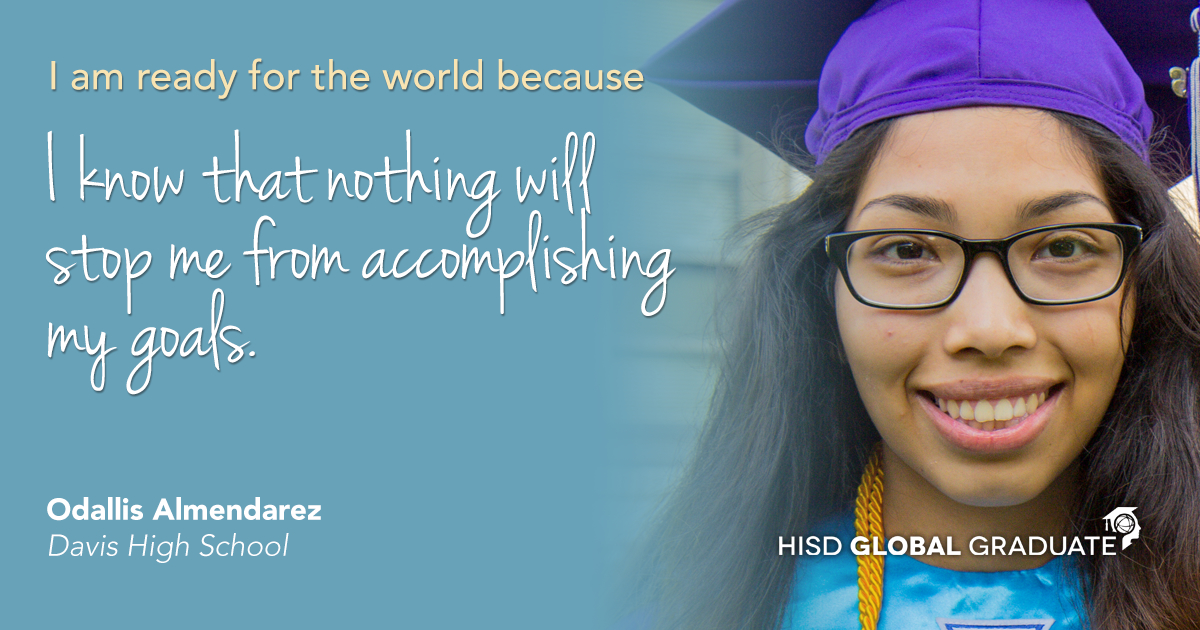 Editor's Note: This week, thousands of HISD seniors will receive their diplomas during graduation ceremonies across the district. Many of our students have overcome challenging circumstances during their educational journeys. We are sharing a few of their stories this week.
Odallis Almendarez is the first in her family to go to college. She has been awarded a full scholarship to Dickinson College in Carlisle, which is located in southeastern Pennsylvania. She plans to study political science.
Almendarez was an English Language Learner when she began school.
"It was really challenging, but it didn't stop me from working hard and always striving to be in the top 10 percent of my class," she said. "I wanted to make my parents proud and be a role model to my little sister, who is 12."
Almendarez is especially grateful to EMERGE Academics Program Manager Lisle Bull, who mentored her and helped her with her college applications. The senior was one of the first to join the EMERGE Fellowship when it began at Davis High School.
She also is grateful to her mother, who was always supportive and extremely positive about everything her daughter did.
"For example, she would say, 'You're going to get into that college', 'You're going to win a scholarship,' 'You're going to do well on your exam,'" Almendarez said.
The senior is currently National Honor Society vice president and served as treasurer during her sophomore and junior years. She is ranked third in the senior class.
Almendarez has always gotten top marks, graduating salutatorian from John Marshall Middle School. In her free time, she loves to volunteer, read, swim, and draw.
"HISD has prepared me to overcome all obstacles," she said. "I know that I will be successful at Dickinson."