Flynn Vilaseca to take oath of office on Thursday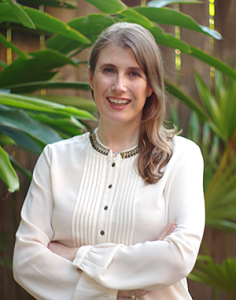 Houston ISD Trustees on Monday unanimously agreed to appoint Holly Maria Flynn Vilaseca (Ocampo) to serve the unexpired trustee term representing District VI on the district's west side.
Flynn Vilaseca, who is fluent in English and Spanish, worked as a bilingual teacher at HISD's Windsor Village Elementary School as a Teach for America corps member from 2004 to 2006. Since then, Ms. Vilaseca has continued working in the education field with Battelle for Kids, K12 Inc., and thinkLaw.
"I am excited to serve the city and students of Houston," Flynn Vilaseca said.
Flynn Vilaseca holds a master's degree in social-organizational psychology from Columbia University, and bachelor's degrees in Latin American and Caribbean studies and in sports management and communications from the University of Michigan.
Flynn Vilaseca, along with newly elected District VII Trustee Anne Sung, are scheduled to take the oath of office on Thursday at 12:30 p.m. Both Flynn Vilaseca and Sung are filling unexpired trustee terms that run through the end of 2017.