Journalist Roland Martin and BP Vice President of Operations Aleida Rios to be celebrated during annual State of the Schools address
A Peabody Award-winning journalist and a top leader of a Fortune 500 oil and gas company will be honored as distinguished alumni of the Houston Independent School District at the district's annual State of the Schools Luncheon in February.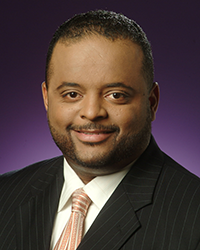 Roland Martin
Journalist and author Roland Martin, a graduate of Yates High School, and BP Vice President of Operations, Gulf of Mexico, Aleida Rios, a graduate of Milby High School, will be presented with the district's inaugural Distinguished Alumni Award. The award, given by the nonprofit HISD Foundation, will honor HISD graduates who have distinguished themselves with extraordinary achievement and meaningful contributions in their chosen profession and community, and who have improved the lives of others through their work.
Martin is the host and managing editor of TV One's News One Now, which focuses on news and analysis of politics, entertainment, sports, and culture from an African-American perspective. He also is the creator and host of The Roland Martin Show, a daily syndicated radio broadcast in 20 markets across the country; a nationally syndicated columnist with Creators Syndicate and the Daily Beast; and a senior analyst with the Tom Joyner Morning Show, the nation's No. 1 syndicated urban morning radio show, where his daily segments are heard on more than 100 stations by 8 million listeners.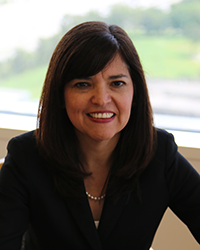 Aleida Rios
Rios serves on the global operations executive leadership team at BP, where she is responsible for operations on the company's four offshore platforms in the deepwater Gulf of Mexico. Throughout her 25-year career at BP, Rios has held a variety of leadership posts in operations and engineering. She sponsors the company's Supplier Diversity Council and Gulf of Mexico Women's Leadership Council, which supports gender diversity and promotes networking and career development opportunities. She also is a member of BP's leadership council for the Million Women Mentors program, which encourages employees to mentor girls and young women interested in pursuing careers in science, technology, engineering and math.
"These alumni truly represent the best of Houston ISD," said HISD Superintendent Richard Carranza. "They have demonstrated exceptional achievement and represent excellence for HISD. We are proud to recognize their outstanding achievements as we showcase the value of public education to Houston now and for years to come."
The annual HISD State of the Schools Luncheon, which includes speeches by Board President Wanda Adams and Superintendent Carranza, is scheduled for 11:30 a.m. – 1 p.m. on Wednesday, Feb. 15, 2017, at the Hilton Americas Hotel in downtown Houston. Tickets are available for purchase at HoustonISDFoundation.org.