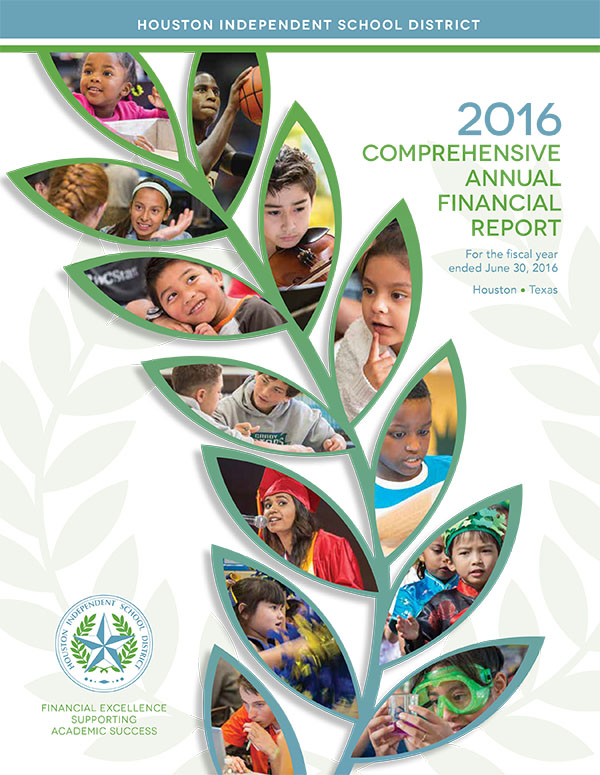 HISD has earned top recognition for its 2015-2016 annual financial report from two organizations – the Government Finance Officers Association and the Association of Schools Business Officials International.
The Chicago-based Government Finance Officers Association awarded the district the Certificate of Achievement for Excellence in Financial Reporting for having met or exceeded the program's high standards for financial reporting and accountability. That certificate "represents a significant accomplishment by a government and its management," said the letter to the district announcing the award.  
In addition, HISD was also recognized by the Association of School Business Officials International with its Certificate of Excellence in Financial Reporting.
"This award represents a significant achievement and reflects your commitment to fiscal integrity and high-quality financial reporting," wrote John Musso, executive director of the Reston, Va.-based group, in a letter to the district.
Both awards are designed to recognize and promote excellence in financial reporting. HISD Superintendent Richard Carranza accepted both awards on behalf of the district.
"We are honored to be recognized for the excellent work of HISD's Controller's Office ," said Chief Financial Officer Rene Barajas. "HISD is truly a leader when it comes to accounting for and reporting a nearly $2 billion budget."