A4E and PowerUp receive gold and bronze award
HISD's efforts to innovate the use of technology to support and improve learning for both students and staff were recently recognized by the IMS Global Learning Consortium (IMS Global), the world leader in edtech interoperability and innovation.
Representatives from HISD's Student Assessment Department, Curriculum, and IT Information & Analytics were on hand May 18 as IMS Global announced the winners of its Learning Impact Awards.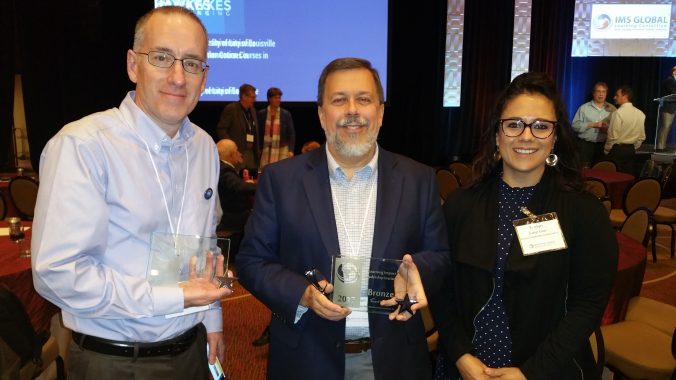 HISD took home three awards, including a gold medal for its Analytics for Education (A4E) Dashboard and PowerUser Reporting Environment, a bronze award for PowerUp:Taking Technology Integration to the Next Level in K-12 ,and an honorable mention for the use of OpenSALT , a tool that allows for managing competency frameworks, such as the TEA TEKS.
The Learning Impact Awards program is the only global competition that recognizes outstanding, innovative applications of technology at an educational institution to support and improve learning based on evidence of impact.