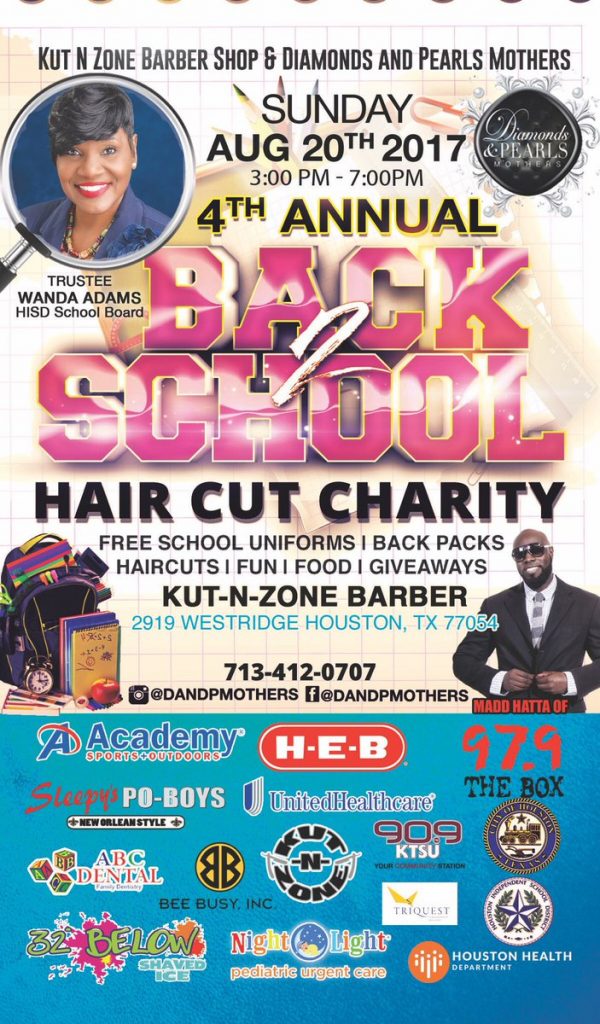 Adams partners with community to help students with free haircuts, supplies for new school year
HISD Board of Education President Trustee Wanda Adams of District IX, along with Kut N Zone Barber Shop and Diamonds and Pearls Mothers, will host a special back-to-school event on Sunday with free haircuts, school uniforms, backpacks, food, fun and other giveaways.
The fourth annual event will be held at Kut N Zone Barber Shop (2919 Westridge 77054) from 3 to 7 p.m. The event is sponsored by HISD, Houston Health Department, Kut N Zone Barber Shop, and a long list of other sponsors. For more information, call 713-412-0707.