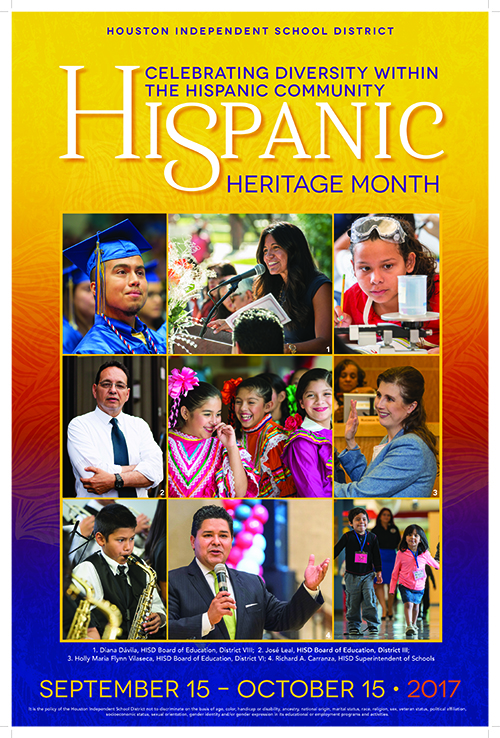 The Houston Independent School District is celebrating Hispanic Heritage Month, which runs Sept. 15- Oct. 15, to recognize the contributions made by people of Hispanic and Latin American descent and their heritage and culture.
HISD includes 22 schools that recognize the contributions of Hispanic civic and community leaders, who range from educators and civil servants to local restaurateurs, newscasters, Congressional Medal of Honor recipients, and even Nobel Prize-winners.
Hispanic Heritage Month begins on Sept. 15 because that is the anniversary of the independence of Costa Rica, El Salvador, Guatemala, Honduras, and Nicaragua. The month also encompasses the independence days for Mexico (Sept. 16) and Chile (Sept. 18), as well as Columbus Day (Sept. 12), also known as Dia de la Raza.
Hispanic Heritage Month started as a week in 1968 under President Lyndon B. Johnson, but President Ronald Reagan extended it to a month in 1988.
SCHOOLS: We would like to retweet photos of your Hispanic Heritage Month celebrations. Please include @HoustonISD in your Tweets, along with the hashtag #HispanicHeritageMonth.