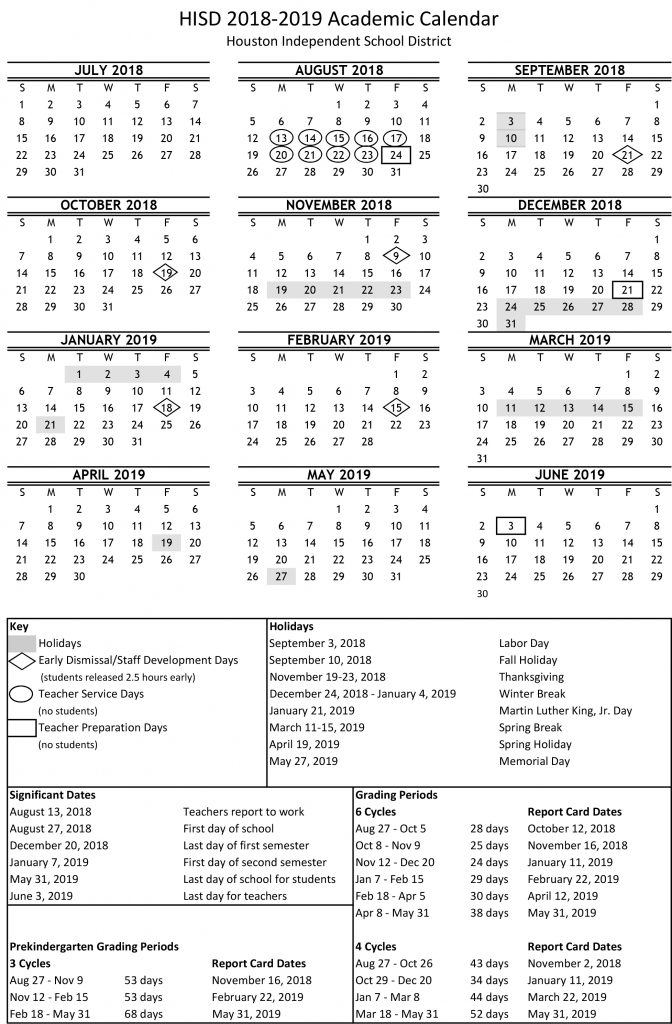 The academic calendar for the 2018-2019 school year, which was approved by the Board of Education this month, is now available online.
The calendar was drafted with input from a committee made up of principals, union representatives, and departments across the district, as well as the District Advisory Committee.
The first day of school for students will be Aug. 27, and the final day of classes for students will be May 31.
The academic calendar gives students and staff a full week off during Thanksgiving. Meanwhile, the Fall Holiday is set for Monday, Sept. 10, a date that coincides with the first day of the Jewish holiday Rosh Hashana.
View the calendar in English and Spanish here.