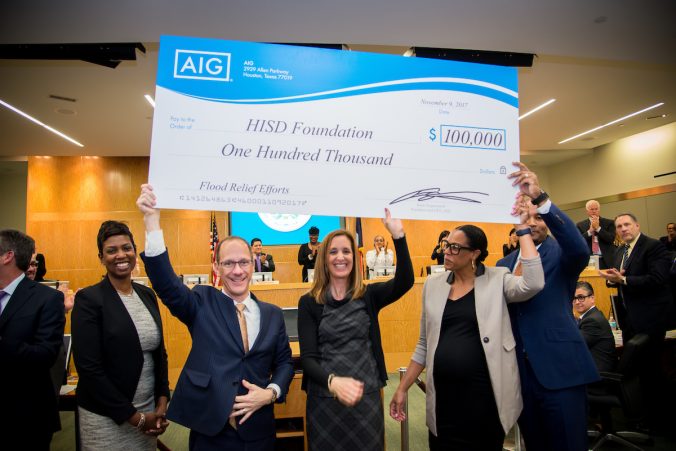 At the November HISD Board of Education meeting, representatives from American International Group (AIG) presented a donation of $100,000 to the HISD Foundation for Hurricane Harvey relief efforts.
"The American International Group (AIG) has historically been a strong and generous supporter of the Houston community," Board of Education President Wanda Adams said during the meeting. "That has been especially true in the wake of Hurricane Harvey."
Robert Scheinerman, President of Group Retirement at AIG, said after watching the impact over the days that Harvey moved through the Houston area, the company was moved reach out with support for the district's students, families, and staff.
"We thought about the impact on the children, and obviously we heard about the facilities," Scheinerman said. "But ultimately, it was the children's lives that were disrupted in ways that are really sad to us and to the community."
It's our privilege to provide this support, and we look forward to many, many more years of working with HISD," he said.