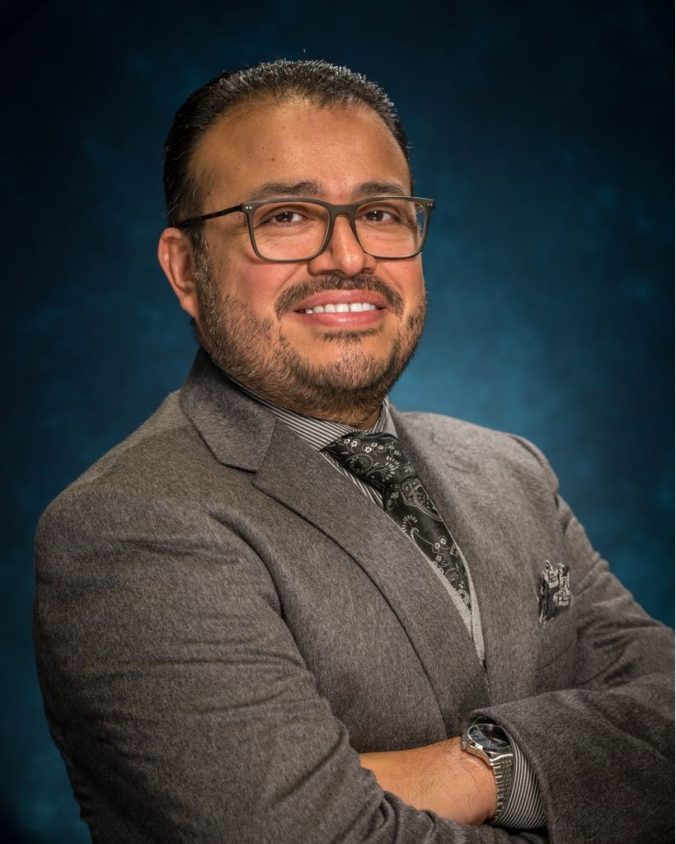 Geovanny J. Ponce, principal of Jones Futures Academy, has been named the 2018 Region 4 Principal of the Year by the Texas Association of Secondary School Principals (TASSP).
Ponce joins winners from the state's 19 other Education Service Center regions in a pool of candidates for the honor of Texas Principal of the Year title. TASSP recognizes outstanding principals and assistant principals from each of the 20 regions every year.
"I believe in quality education for all children," Ponce said. "We need to make sure our children will be successful in a global society by teaching them to be leaders."
Ponce was selected to represent HISD in the Region 4 segment of the competition based on his outstanding performance with traditionally underserved children. Ponce instills collaborative leadership to ensure students from all social, economic and ethnic backgrounds have equal access high-quality learning opportunities.
Region 4 is the largest education service center in Texas and is charged with helping school districts improve student performance, operate more efficiently, and implement state initiatives.
Ponce, an immigrant from Honduras, has been an innovative, knowledgeable, focused, and student-oriented educator for more than 17 years. After completing his bachelor's degree in Mechanical Engineering at the National Autonomous University of Honduras in Tegucigalpa, Geovanny earned a master's degree in Educational Administration and Supervision at the University of Houston, a bilingual education certification from St. Thomas University, and a REEP Business Fellowship for School Leaders from Rice University. Currently, he is working on his doctoral degree in Public Education at Texas A&M University.