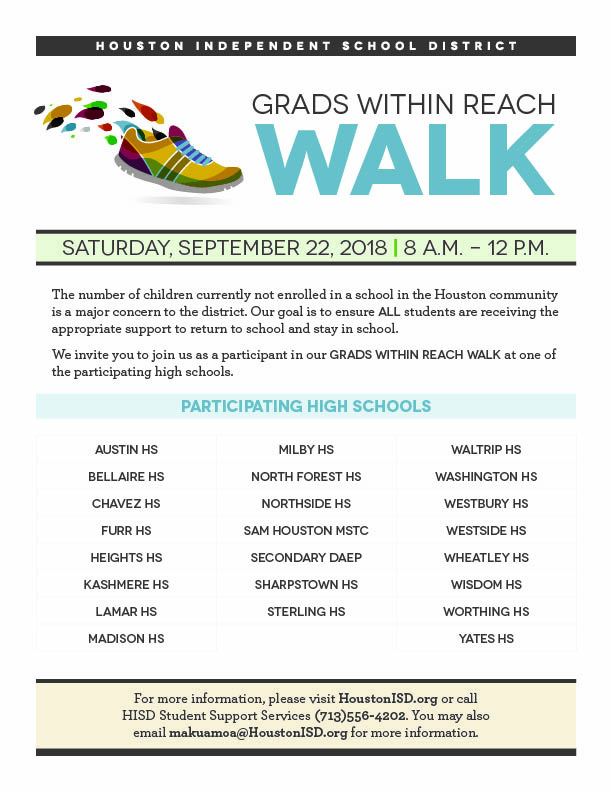 HISD will hold its Grads Within Reach Walk on Saturday, Sept. 22 to encourage students who have not enrolled for the 2018-19 school year to come back to their respective campuses.
The goal is to walk through the neighborhoods of 23 HISD high schools and identify students who have not returned to school and give them and their parents the necessary information to re-enroll.
HISD wants to develop a collective and sustainable approach to ensure that all students are receiving the appropriate support to return to school, stay in school, and positively benefit from the various services we provide.