Principals are the foundation of success for a campus and its students. As campus leaders, they are responsible for ensuring the effectiveness of teachers and the delivery of high-quality instruction in every classroom. They also must handle disciplinary issues, manage campus budgets, direct the branding of their school, and maintain a connection to parents and the school community. It's not an easy job, but it is an incredibly rewarding and crucial one.
That's why the National Association of Elementary School Principals and the American Federation of School Administrators have designated October as National Principals Month to honor principals nationwide.
Texas Governor Greg Abbott has also issued a proclamation declaring October 2018 as Principals Month in Texas. Recognizing the important role school leadership plays in student achievement, the motto of the Texas Association of Secondary School Principals is, "Above All, Students First."
HISD is encouraging students, parents, staff, and community members to honor and thank district principals during the month of October by downloading one of our custom e-cards below to post on social media.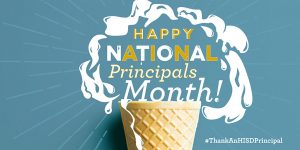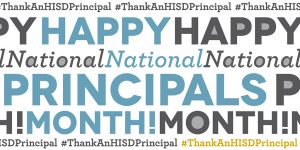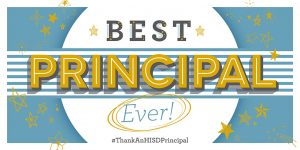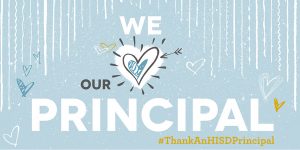 Click here to download e-cards
Be sure to include the name of the principal you would like to acknowledge, and tag the school he or she leads. Also include the hashtags #ThankAnHISDPrincipal and #HISD in your posts.
Help us show how much we value our school leaders!