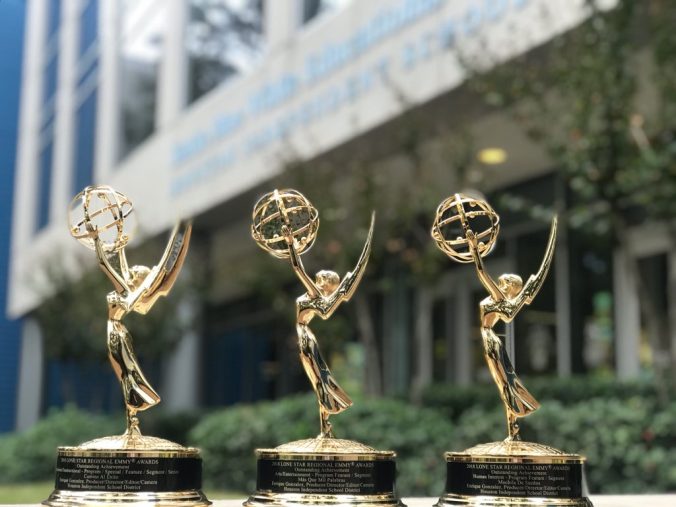 The HISD Communications Department was honored with three Lone Star Emmy awards on Saturday in Houston.
HISD Communications brought home the gold for work on three separate projects produced during the  2017-2018  school year.
"The powerful stories of determination and success of our students, families, teachers, staff, and community is what makes our school district HISD strong,"  Chief Communications Officer Rebecca Suarez said. "I am proud to be part of a team that is made up of truly gifted storytellers." 
Lone Star EMMY represents the most experienced and talented television professionals from all disciplines of the industry and from all television markets in Texas.
The 3 award-winning videos are:
Category: ARTS/ENTERTAINMENT – PROGRAM FEATURE / SEGMENT
Enrique Gonzalez
Rebecca Suarez
Category: HUMAN INTEREST – PROGRAM FEATURE / SEGMENT
Enrique Gonzalez
Rebecca Suarez
Category: INFORMATIONAL/INSTRUCTIONAL – PROGRAM / SPECIAL / FEATURE / SEGMENT / SERIES
Enrique Gonzalez
Rebecca Suarez