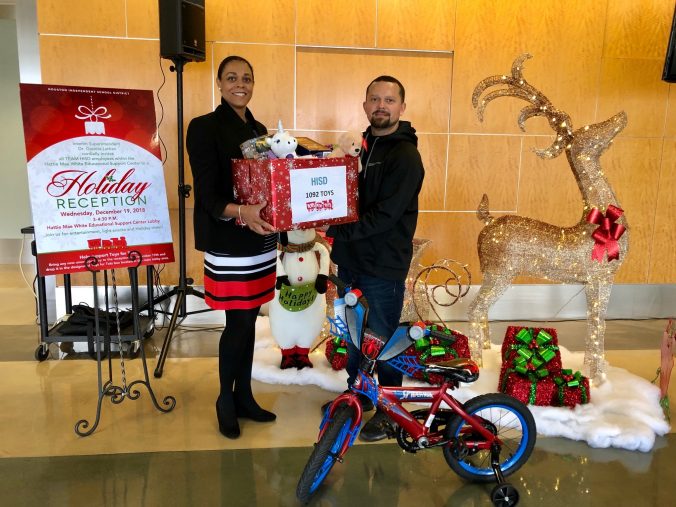 The spirit of the season was in full swing as more than 1,000 toys were collected for HISD's annual toy drive for the United States Marine Corps Reserve's Toys for Tots campaign – the most toys collected in district history.
Over the last several weeks, 1,092 toys were collected throughout the district. Collection boxes were placed in the administrative building and at several schools, including Scarborough High School, whose Cheer Team and BPA Organization collected 400 toys for the effort. 
"It is very humbling to witness the generosity of those in the HISD community," said HISD Chief Development Officer Ann Scott.  "As a result,  many children who may have gone without will have toys to cheer them this holiday season. It's a privilege for us to be a part of the work that the U.S. Marine Corps Reserve does for families in the community."
Marines, with the aid of local social welfare agencies and churches, will distribute the toys to children from economically challenged families on Christmas Day.
It's not too late to donate a toy to the effort. Visit the Toys for Tots Web site to find your local toy dropoff location.